Fagor On-Premise Laundry Equipment

On-Premise Laundry means many things to many people, but to EBD it means one thing – being a great business partner, one that is there with you every step of the way. Our staff of on-premise laundry experts will help you with everything from the layout and workflow of your operation to choosing the right equipment, and ensuring you have a dedicated service team at your disposal. Efficiency is the name of the game in on-premise, and you can count on your EBD team to work with you to determine the most efficient workflow, energy and water usage and service schedules to keep your operation running on your schedule.
Ed Brown is the Fagor Laundry Equipment distributor for North Texas, Oklahoma, and Northern Lousiana. Fagor has been producing laundry equipment in Spain for over 40 years and has recently introduced the brand to North America. It holds great promise for the industry. While being a robust performer, it offers superior programing over competitors at reduced cost both in purchasing and in operating expenses. Visit the Fagor web site.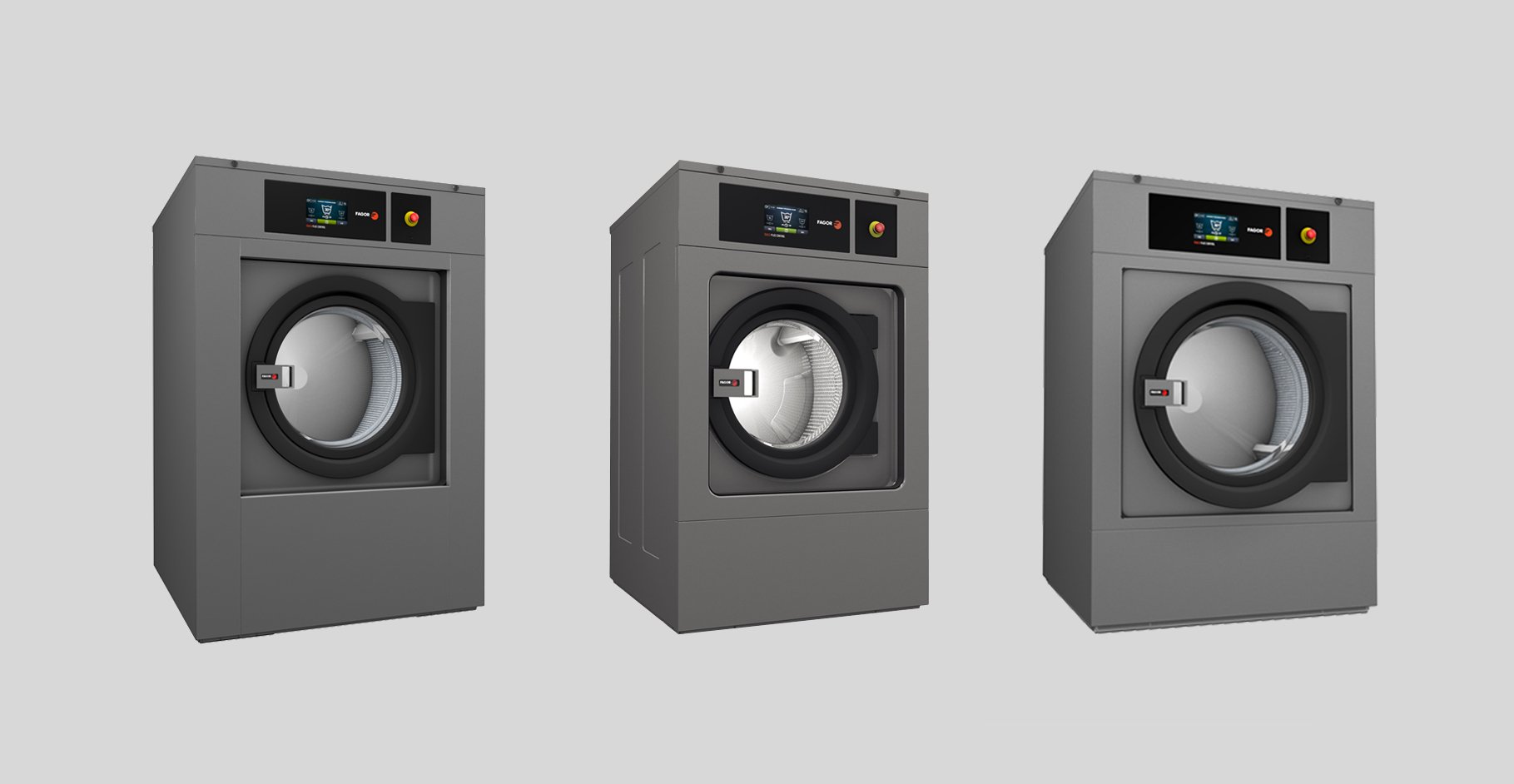 ---
Download Detailed Specifications:
High Spin (Soft Mount)
High Spin (Rigid Mount)
Normal Spin