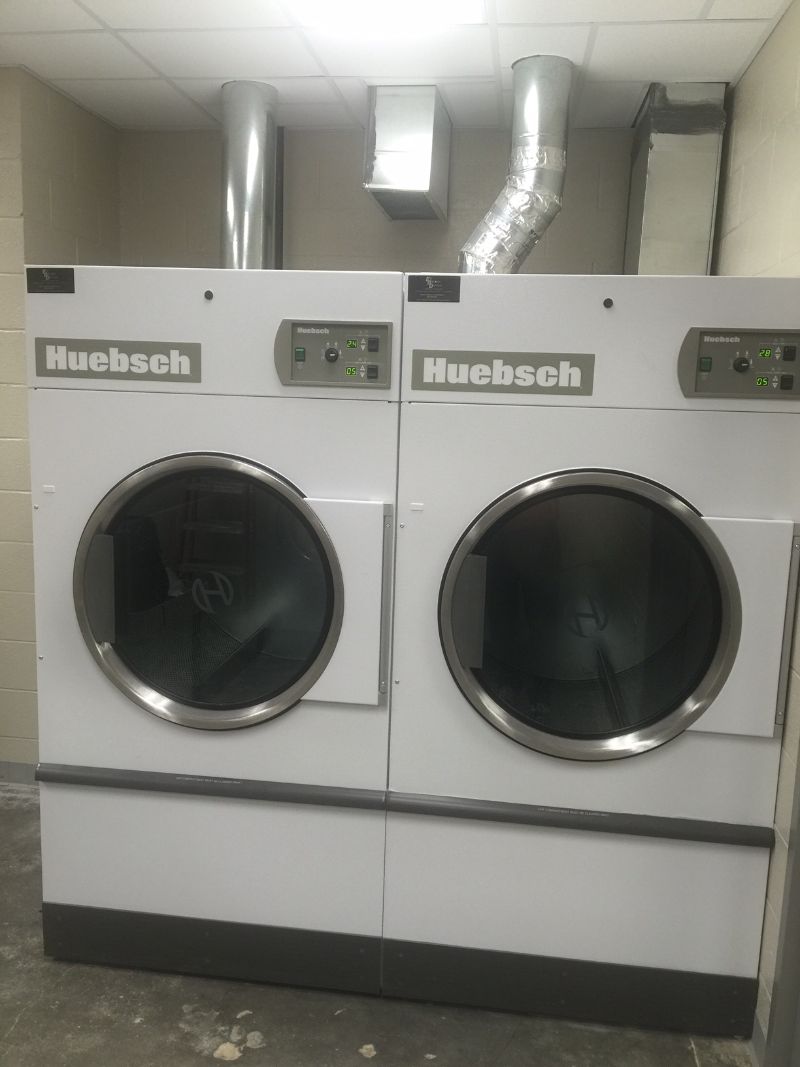 Product Brochures
Industrial Laundry Equipment for Correctional Facilities
Correctional facilities rely on clean laundry to ensure the health and safety of both staff and inmates by reducing spread of disease. With the laundry needs of these facilities constantly fluctuating depending on the population, it is more vital than ever that these facilities have access to reliable commercial laundry equipment to keep up with the loads while cutting down on maintenance costs.
Ed Brown Distributors believes strongly in supporting our community by providing the highest-quality On-Premise laundry equipment for correctional facilities. We proudly provide our services to North Texas, Arkansas, and Oklahoma.
On-Premise Laundry Solutions for Correctional Facilities
Ed Brown Distributors offers easy-to-use commercial laundry equipment to ensure that inmates working within the facilities are able to effectively get large loads of laundry done while protecting the material of the linens. We offer the best that On-Premise laundry machines have to offer by being a proud partner of some of the most trusted large-appliance name brands in the industry, such as FAGOR.
Our team works alongside your facility manager to create the perfect layout for your correctional facility. This allows us to create the right size laundry room for your facility, providing plenty of space for inmate workers to move around safely while increasing the productivity of the space.
All of our machines and layouts are designed to protect the inmates, allowing them to do their job safely and effectively. All of our machines are guaranteed to be tough on stains and gentle on inventory such as blankets, sheets, and clothing.
Our On-Premise laundry machines have a wide variety of different programmable options, allowing you to customize each wash cycle to take care of the linens being cleaned, whether that is an inmate's personal articles, rugged mop heads, or towels.
Why Should I Invest In Commercial Laundry Equipment From Ed Brown Distributors?
Laundry costs often come down to two main factors: equipment and labor costs. Having a reliable machine can ensure that your investment pays for itself by cutting down on water usage and increasing energy efficiency. The On-Premise laundry manufacturers that Ed Brown Distributors partner with offer the following benefits to ensure that your machines are getting the most bang for their buck:
High-Speed Washer Extractors: Designed to remove excess moisture from linens and clothing, protecting the material and leading to shorter dryer times.
Energy Efficiency: Cuts down on energy consumption, operating costs, and eliminates over-drying of linens which increases their usage and lifespan.
Faster Throughput: Larger and faster machines increase the speed of production, helping your business cut down on labor costs. Additionally, timed washing allows you to predict every load of laundry's start and finish time, allowing you to create a productive day before the first shift arrives to start.
Looking for Laundry Solutions for Your Correctional Facility?
The passionate team at Ed Brown Distributors is proud to serve the various businesses and facilities of North Texas, Arkansas, and Oklahoma. Whether you are looking for high-quality On-Premise laundry solutions or you are looking for someone to come out and do repairs on your machines, you can rely on our team to help! Contact us today for more information or to schedule an appointment.