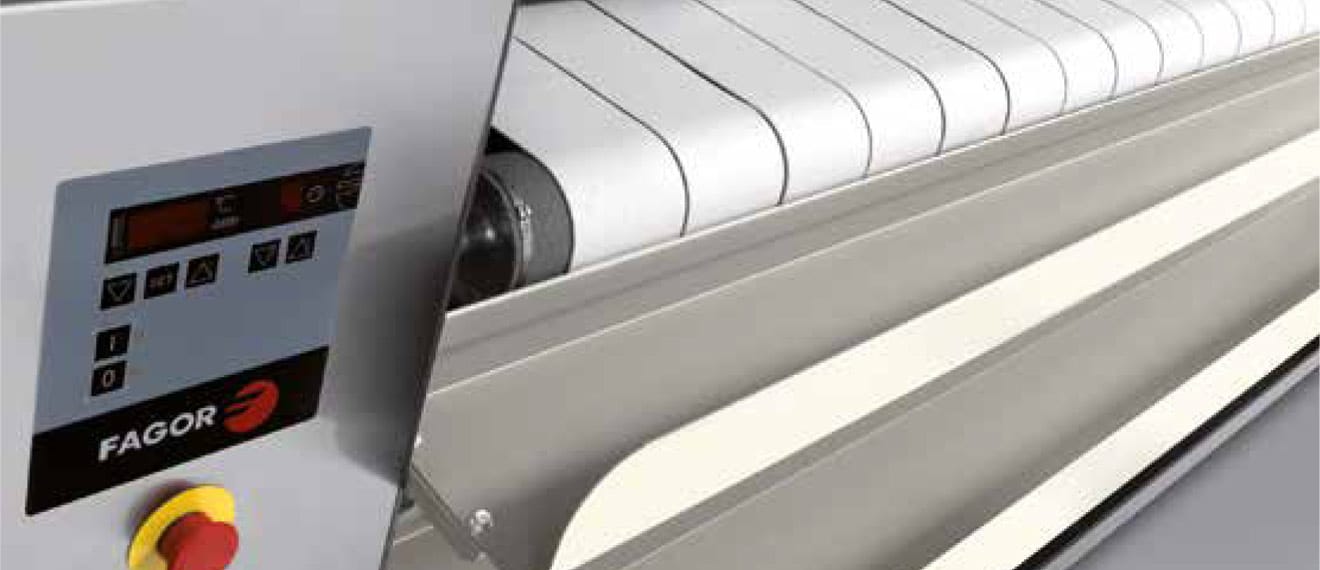 Product Brochures
Flatwork Ironer Installation and Services in North Texas, Oklahoma, and Arkansas
Flatwork ironers help optimize ironing quality with minimum operation and maintenance costs. Ed Brown Distributors offers the highest quality flatwork ironers from the renowned commercial laundry manufacturers, such as Fagor. We are proud to offer installation and maintenance services for flatwork ironers to the commercial businesses of North Texas, Oklahoma, and Arkansas. Read to learn more about our services.
Flatwork Ironer Installation Services
Ed Brown offers the most dependable flatwork ironers. They come in 14" and 20" and are a great option for businesses with small- to medium-sized laundry loads.
Flatwork ironers have an ironing output of 10 to 40 kg/hour depending on the model and the heating type. They come in either electric, gas, or steam and are flexible enough to handle the varying needs of your business's laundry.
What Industries Was the Flatwork Ironer Made For?
The flatwork ironer was designed to meet the ironing requirements of hotels, healthcare industries, and nursing homes. However, any business that has on-premise laundry may find them useful. They are easy to use and do not require heavy maintenance, so you can enjoy the investment without worrying about extra costs.
Special Features of the Flatwork Ironer
The latest flatwork ironers by Fagor include:
A touch control keypad with seven preset speeds, allowing you to customize the ironing work for any fabric.
High energy burner and AC frequency speed drive with two heat sources gas and electric.
Even heat distribution across the entire cylinder, allowing for a higher quality iron.
A high-standard chrome finish on the cylinder to prevent messy wax and stripping.
Ed Brown Distributors Can Handle All of Your Commercial Ironing Needs
From installation to repair services, you can trust the knowledgeable team at Ed Brown Distributors to help you with all of your commercial laundry needs. From installing flatwork ironers to helping you find the perfect washer extractor for your business's laundry needs, our team has the right solutions for you. Contact our team today for more information on our services or to schedule an appointment!