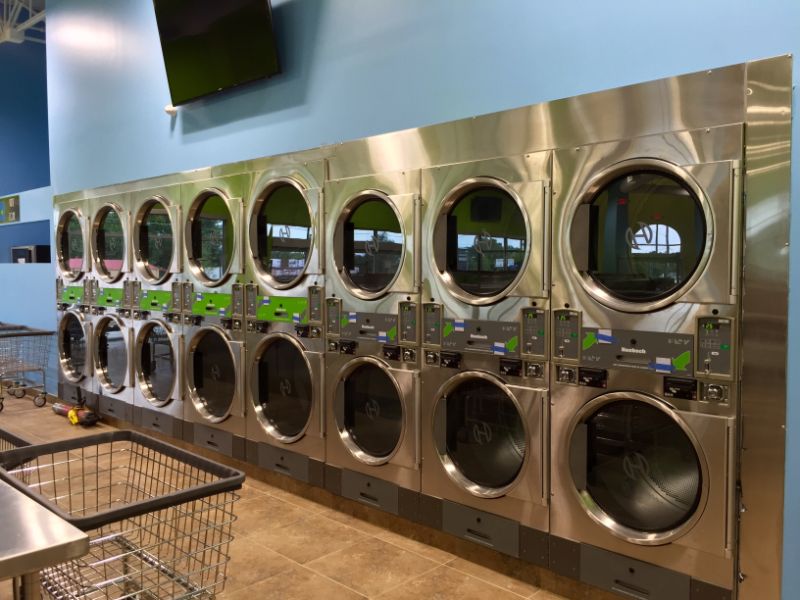 Product Brochures
Stackable washers and dryers allow for apartment complexes, college dorms, and laundromats to save space while offering residents and customers access to full-load machines. Ed Brown Distributors offers the best stackable washers and dryers from LG for the businesses of Arkansas, Oklahoma, and North Texas. Here is a closer look at these incredible machines.
Easy-to-Install, Space-Saving Washers and Dryers
Due to their stackability, LG washers and dryers cut down on the space needed for a laundry room. This allows businesses such as laundromats to install multiple units close together, providing more machines and encouraging more throughput. Apartment complexes can also provide residents with in-unit laundry that maximizes space. 
Plus, users will be able to easily access the controls located between units so they can ensure each cycle matches the needs of the load.
The Modern, Streamlined Look
Sleekly designed, LG stackable washers and dryers look great and are sturdy enough to handle large loads. They feature chrome doors that open wide, allowing for easy laundry loading and unloading. The tempered glass on the doors is resistant to damage and enables you to see inside.
Benefits of LG's Stackable Washers and Dryers
Easy to Operate: The control panel has a digital display with a cycle countdown and LED lights to show the cycle status. Operators have the option to use one of the four preset washable options for easy loading, washing, and unloading. Alternatively, they can customize wash cycles to match the specific needs of the linens inside.
Highly Programmable: These washers and dryers have programmable options to meet the specific needs of the fabric being washed and the size of load. This allows users to conserve energy and water, helping protect the environment and save money.
Quiet Operation: Whether these units are installed in an apartment complex or at a doctor's office, they operate quietly and reliably. This lessens noise pollution and keeps employees or residents focused on the task at hand.
Need a Stackable Washer and Dryer?
Ed Brown Distributors has been providing the businesses of Arkansas, Oklahoma, and Northern Texas with their commercial laundry needs since our founding in 1965. We are more than happy to help you find the perfect unit for your business. Whether you need a stackable washer and dryer to make the most of your space or you are looking for larger machines to handle the needs of a hotel or hospital, our team can help! Contact us today for more information on our services or to schedule an appointment with one of our on-premise and vended laundry experts.