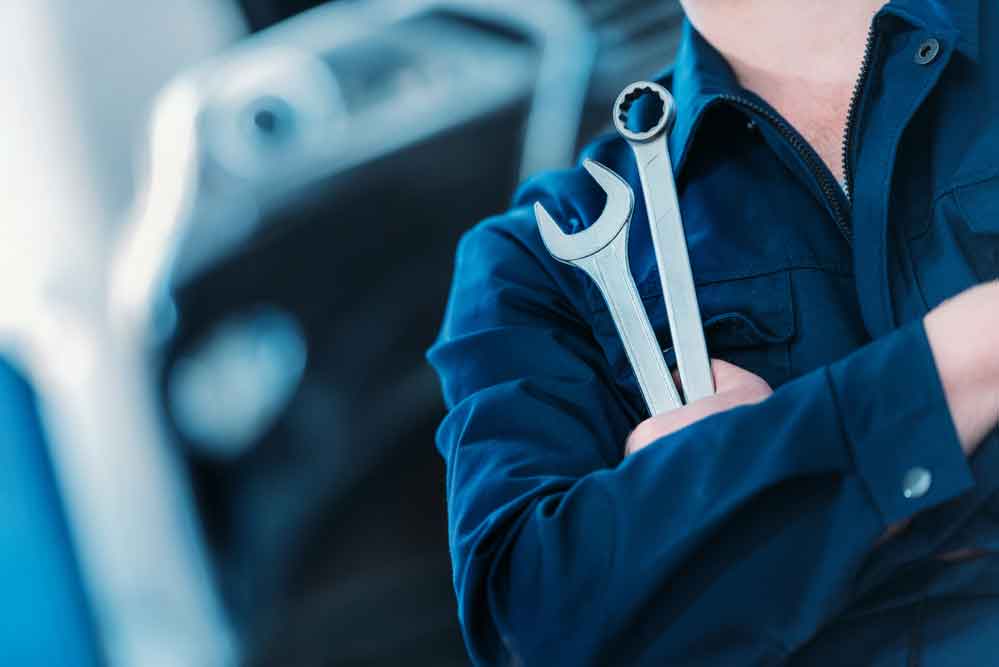 Commercial Laundry Maintenance and Repair Services in North Texas and Oklahoma
Ed Brown Distributors has been known for our use of quality parts and providing excellent service for over 50 years. We provide a fleet of factory-trained and certified technicians on the road each day. Our techs have undergone training through our manufacturers, which is updated each year so they remain able to diagnose and repair anything that comes up. We have combined experience of over 80 years.
Our technicians can work on any make or model of laundry equipment, whether it is located in a laundromat, assisted living facilities, nursing homes, hotels, spas, gyms, or hospitals. We stock a full line of original equipment manufacturer (OEM) parts for service for most brands. In fact, we only use OEM parts in our service department. We can also provide or source most parts for any make or model, regardless of the manufacturer.
No matter what your machine needs to get back up and running, you can rely on the team at Ed Brown Distributors to help you get your commercial laundry equipment back on track.
Maintenance and Repair Services Offered
Ed Brown Distributors technicians are trained and certified to work on a multitude of different commercial laundry equipment. We keep detailed maintenance records of all services performed. These records can be useful in diagnosing recurring problems, cost of ownership, and providing insurance companies with historical maintenance records if needed for claims. Here are further details into these services;
Commercial Washer Repair Services
Quality commercial washing machines are an extremely important part of many businesses, such as hospitality, hospitals, and even police and fire departments. While these units may work hard in the background of a normally busy day, it can be catastrophic when one goes down. Not to worry though, your trusted team of commercial laundry technicians at Ed Brown Distributors can help!
We offer reliable washer repair services for the following:
Top-loading washing machines
Front-loading washing machines
Combination or stackable units
High capacity washing machines
Flatwork finishers, ironers and folders
When you invest in maintenance or repair services from Ed Brown Distributors, you can trust that our team will always be courteous and reliable. We take the time to completely inspect your equipment, making sure we understand the full range of the issue before making suggestions about what needs to be repaired. This helps us not only handle the problem at hand, but catch any developing problems.
What Are the Most Common Issues That Commercial Washing Machines Face?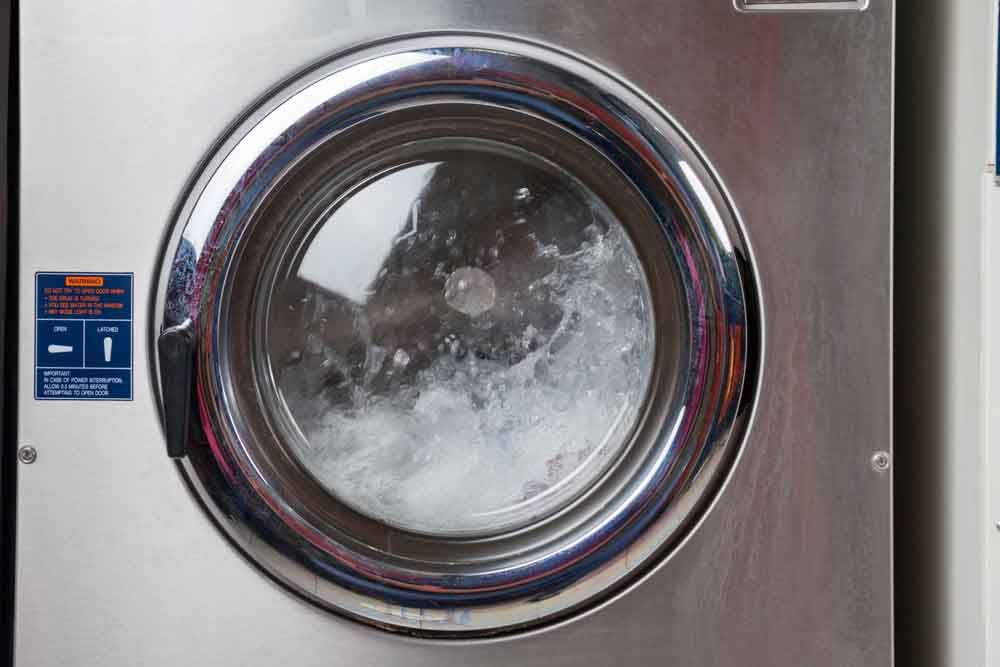 Commercial washing machines can face a multitude of problems as they continue to age or if it was installed improperly. Here are the most common issues that our team has come across. These issues might be only the beginning of greater problems in the future:
Washing Machine Won't Spin
Machine Is Vibrating Excessively
Water Will Not Drain Properly
Washing Machine Is Leaking
Commercial Dryer Repair Services
Commercial dryers need to work properly not only to get your linens or clothes dry, but to help save on energy costs and to keep your business running smoothly. If your commercial dryer is not working properly or seems to be taking a long time to dry, then the team at Ed Brown Distributors can help! We offer comprehensive dryer maintenance and repair services to ensure that your dryers stay running strong so that you can focus on your business, not on damp laundry.
What Are the Most Common Issues That a Commercial Dryer Can Face?
As with commercial washing machines, dryers can face a multitude of issues due to age or improper installation/maintenance. Here are some of the most common issues that commercial dryers face;
Dryer Will Not Run
Dryer Isn't Getting Hot
Dryer Is Getting Too Hot
Extended Dry Times
Drum Is Not Spinning
Ed Brown Distributors can provide fast and efficient dryer vent cleaning services to remove any hazardous materials from the vent. This service should be done at least once a year to ensure that your dryers are well maintained and that your business is protected from the increased fire risk that comes from clogged or dirty vents. Here are the signs that your dryer vents may need to be cleaned:
The dryer is taking a lot longer than usual to dry the articles inside
The items feel hotter than normal when they are done drying
The outdoor vent flap does not open when the dryer is on
There is an increase in your energy costs
Your dryer's vents haven't been serviced in a year
When You Need Commercial Washer and Dryer Maintenance or Repair Services
Ed Brown Distributors has faithfully served the commercial businesses of North Texas and Oklahoma since 1965. Our team has set itself apart from other commercial laundry technicians due to its unbeatable customer service, quick response time, and dedication to serving our clients with everything we have. If you have any questions about our commercial laundry maintenance or repair services or need to schedule an appointment, contact our service team today! Our caring team of laundry technicians are more than happy to talk with you, whether you are looking for repairs or need to purchase new equipment.
Call for service at (214) 352-9494.