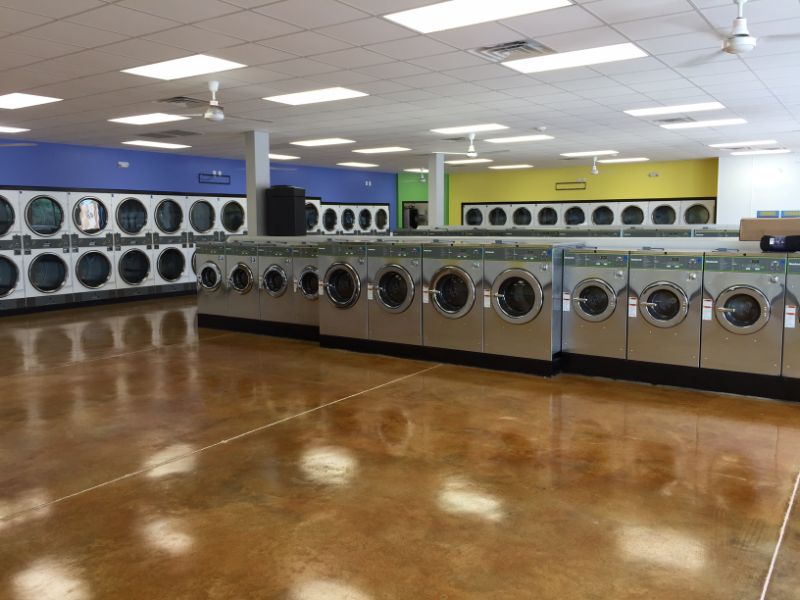 Product Brochures
Commercial Laundry Equipment Designed For Success: Continental Girbau
When it comes to commercial laundry equipment installation and repair services, Ed Brown Distributors is the trusted name in North Texas, Arkansas, and Oklahoma. We are proud to support commercial laundry equipment from some of the most renowned manufacturers in the trade, such as Continental Girbau.
When it comes to reliable performance, Continental Girbau provides great solutions for vended, on-premise, multi-housing, textiles, and industrial laundry needs. This brand is known for its highly efficient batch tunnel washers, washer extractors, drying tumblers, feeders, ironers, folders, and commercial laundry equipment.
History of Continental Girbau
Established in 1995, Continental Girbau Inc. made a name for itself in laundry equipment innovation by designing more energy-efficient machines. It became the brand name throughout the United States, Canada, and Mexico.
Today, Continental Girbau is split into different brands:
Continental: A brand of extensive commercial laundry equipment for on-premise, vended, and multi-housing laundries.
Girbau Industrial: A brand of industrial laundry products.
Sports Laundry Systems: Designed specifically to adhere to the unique laundry needs of athletics.
Continental Laundry Systems
Ed Brown Distributors is a proud partner of Continental Girbau. We sell the company's flagship brand, Continental, to provide vended laundry equipment for a variety of industries in North Texas, Oklahoma, and Arkansas. We offer a wide range of Continental's products, including but not limited to:
Vended Washers
ExpressWash Soft-Mount Washers: These high-performance coin-operated washers are designed to cut down on energy consumption while improving the overall user experience. They deliver a high-speed extract, effectively removing excess moisture from linens, reducing drying times, and protecting linens. They come in 20-, 30-, 40-, 60-, 80-, and 90- pound capacities.
G-Flex Hard Mount Washers: The most advanced hard-mount washers in Continental's brand, the G-Flex Hard-Mount Washer generates extract speeds reaching 200 G-force. They also offer a highly programmable ProfitPlus™ Control that helps cater to each load's specific needs.
REM-Series Hard-Mount Washers: These coin-operated washers combine energy efficiency with a space-saving hard-mount design. They are also extremely durable.
Econ-O-Wash Washers: Ideal for smaller businesses with smaller laundry needs, these washers are designed for top loading, helping to reduce water usage.
Vended Dryers
ExpressDry+ Dryers: Unrivaled in their speed and energy efficiency, these dryers increase profits for businesses by increasing the throughput of loads, serving more patrons faster and eliminating the need for downtime. They are also user friendly and come in the following sizes:

30-, 55-, and 75-pound capacity in single pocket units.
30-, and 45-pound capacity dual-pocket stack units.

E-Series Dryers: If you are looking for a smaller dryer for your business, the E-Series Dryers have a 25-pound capacity while offering the same efficiency and durability as other Continental machines.
EconoDry Dryers: Perfect for smaller businesses, these top-load washers help get your laundry done fast and efficiently.
Ready to Invest In Your New Continental Commercial Laundry Equipment?
Ed Brown Distributors is proud to provide North Texas, Oklahoma, and Arkansas businesses with all of their vended and on-premise laundry needs and to partner with Continental Girbau. We are qualified to help design your perfect laundry room, install your new machines, and repair old ones. Contact our team today for more information about Continental Girbau or set up an appointment.