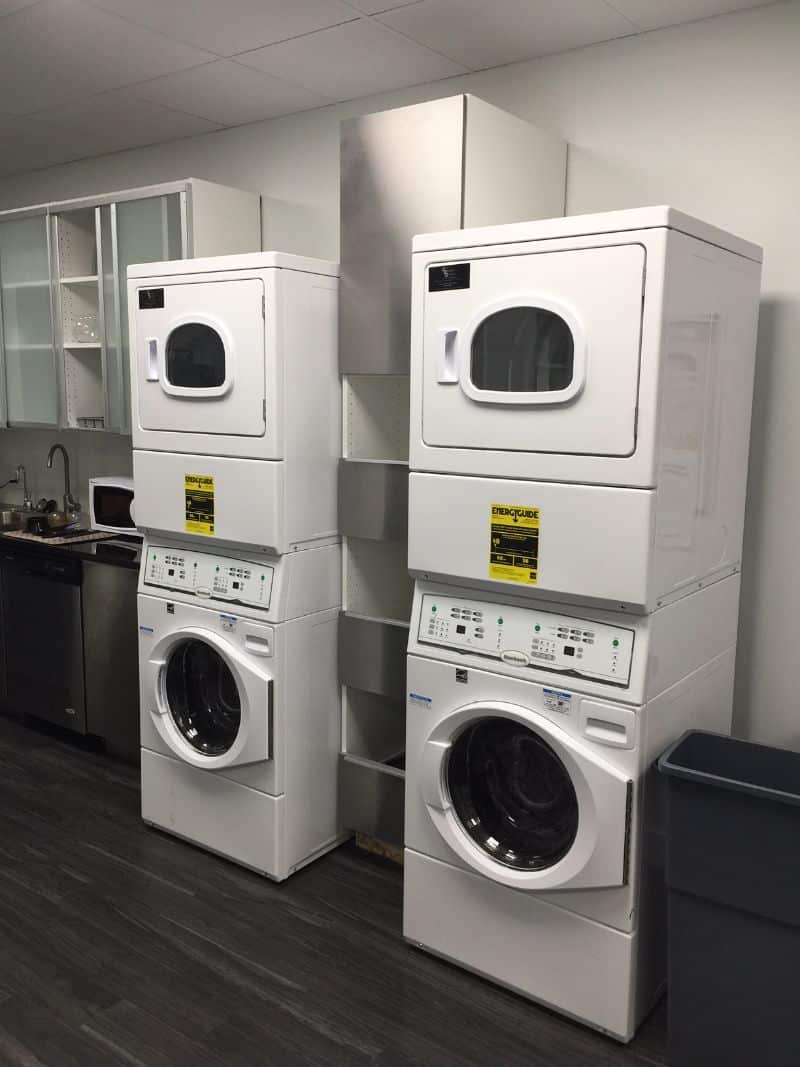 Product Brochures
Keeping Patients and Healthcare Professionals Safe With On-Premise Laundry
Providing a clean and sanitary environment is essential to the safety of both the patients and the healthcare professionals at a hospital. Dirty laundry, such as linens and uniforms, is a breeding ground for contaminants which makes having reliable on-premise laundry machines a must.
Ed Brown Distributors is one of the leading providers On-Premise laundry equipment for the North Texas, Oklahoma, and Arkansas areas. Our team is proud to serve the hospitals in our community by ensuring they have the best and most dependable laundry equipment on the market. We make it our mission to not only install superior equipment, but also design the best laundry room set up to promote productivity and increase through-put speeds. Here is more information on our On-Premise Laundry services for our hospital clients:
On-Premise Laundry for Hospitals
On-Premise washers and dryers are an important part of the operation, safety, and sanitation of hospitals. Unlike other businesses, hospitals often come into contact with biohazards and other dangerous contaminants. The risk of contamination to patients, healthcare workers, and even visitors is high when these articles are not washed or placed in a safe and sanitized area while waiting to be washed.
With the heavy laundry load that comes from hospitals, it isn't the most feasible option to outsource the laundry. It is better to provide an on-site washing facility that allows staff to efficiently and effectively handle the high volume of linens while making sure that each item is properly handled to minimize the risk of contamination.
Ed Brown Distributors offers commercial washers and dryers from the top brands on the market. We offer Fagor OPL and Vended, Continental Girbau Vended, Huebsch OPL and Vended, and all Wascomat products. All of our machines are guaranteed to treat your linens and uniforms with the utmost care while completely ridding them of dangerous contaminants. Our machines are among the top performers in their field when it comes to energy efficiency and help cut down labor costs due to their quick turnover time.
Benefits of On-Premise Laundry
Hospitals can Expect to See a Return on the Investment
While an On-Premise laundry may have a high up-front cost, it gives an excellent return on the initial investment. Unlike outsourcing, which is a recurring cost and has high surcharges when emergency services are needed to handle a higher workload, On-Premise laundry allows hospitals to do laundry as needed.
The On-Premise Laundry Solutions from Ed Brown Distributors are the leaders in energy efficiency, offering unique features such as moisture sensors, high-powered washer-extractors, and programmable options. These special features ensure that your machines are running at their peak efficiency, saving you money on energy costs, water costs, and labor costs by increasing throughput.
On-Premise Laundry Gives Hospitals Control Over Quality of Cleaning
Having an On-Premise laundry ensures that hospitals can sanitize and clean linens to the highest quality and standard that they need. Some hospitals use special chemicals to minimize damage to the linens or remove tough stains. Sanitation and cleanliness can be handled onsite correctly every time, ensuring that patients, visitors, and healthcare workers remain safe from potential cross-contamination.
Need Help Finding the Right On-Premise Laundry Units for Your Hospital's Needs?
Hospitals rely on clean linens and clothing to reduce the risk of contamination and protect their staff, their patients, and visitors. When it comes to finding the right On-Premise laundry equipment for your business, the trusted team at Ed Brown Distributors can help!
We start each service with a consultation so that we can get a clearer understanding of your hospital's laundry needs. We then make recommendations, coming up with the perfect design for your on-premise laundry room to improve efficiency and cut down on labor costs. We also offer repair/maintenance services for pre-established On-Premise laundries. Contact our team today for more information on our services or to schedule your consultation!