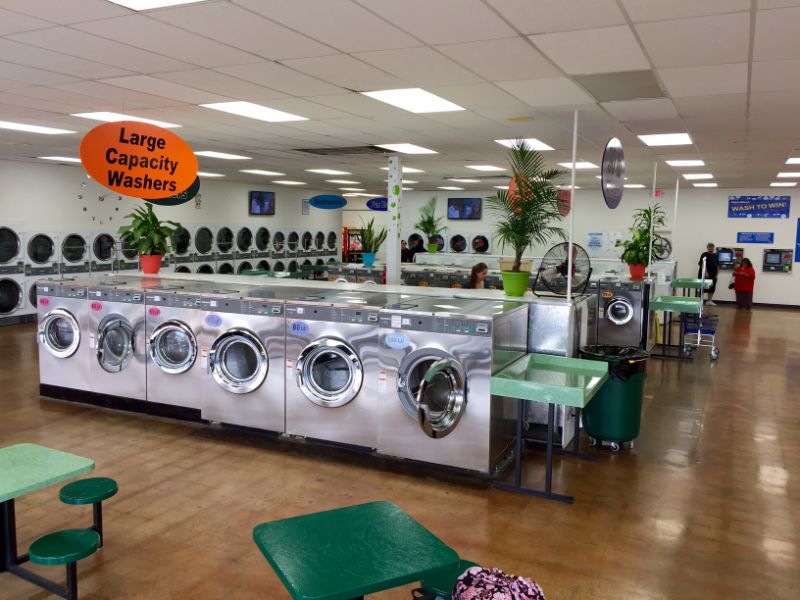 Product Brochures
Leading Manufacturer of Commercial Laundry Carts, Hampers, and Laundromat Equipment
Since its founding in 1946, R & B Wires has set itself apart as one of the leading manufacturers of commercial laundry carts, hampers, and laundromat equipment for a wide variety of industries, such as coin-laundromats, healthcare, hospitality, and janitorial supply. They use highly durable, high-quality materials to create state-of-the-art equipment that boosts efficiency and cost-effectiveness.
The Mission of R & B Wires
For three generations, R & B Wires has built the best commercial equipment on the market. Their products are specially designed to save your business time and money when handling garments and linens. They are dedicated to excellence and the high durability of their products, ensuring that your business sees a return on its investment.
Commercial Laundry Equipment Offered Through Ed Brown Distributors from R & B Wires
Ed Brown Distributors is proud to be a partner of R & B Wires, ensuring that all of our clients in the North Texas, Oklahoma, and Arkansas area have access to the best commercial laundry equipment on the market. We are a proud distributor of the following products from R & B Wires:
Laundry Carts and Trucks
When it comes to laundry carts and trucks, you want yours to be easy to move, efficient, and high-quality to help your business see a return on your investment. R & B Wires carts and trucks are great for commercial businesses with varying laundry needs. Plus, they have different options and upgrades availble to help your laundry room operate with the utmost efficiency.
Healthcare Laundry Hampers
Healthcare facilities rely on access to clean laundry and areas to safely and properly dispose of soiled linens to ensure a clean and healthy environment. Having access to the right tools can make the difference between deadly bacteria spreading and a clean environment. R & B Wires manufactures a fantastic lineup of medical linen hampers that ensure the safe disposal of soiled linens to keep germs and bacteria from spreading.
Utility Carts
R & B Wires manufactures high-strength and ergonomic superior rolling utility carts designed with integrated storage and organizational features. They are versatile, perfect for storing and moving laundry, materials, supplies, and other heavy loads efficiently around your facility.
Garment Racks
R & B Wires manufactures lightweight, sturdy rolling garment racks to maximize storage capacity and meet your business's storage needs. The racks can withstand heavy loads without bending or breaking.
Invest in Better Equipment for Your OPL or Vended Laundry Needs
Ed Brown Distributors is proud to provide the communities of North Texas, Oklahoma, and Arkansas with all their vended laundry and on-premise laundry needs. We have worked hard to create strong relationships with the top manufacturers in the commercial laundry business to ensure that our clients have access to the highest-quality equipment on the market. Contact our team today for more information on R & B Wires or to set up an appointment to design your perfect commercial laundry room!