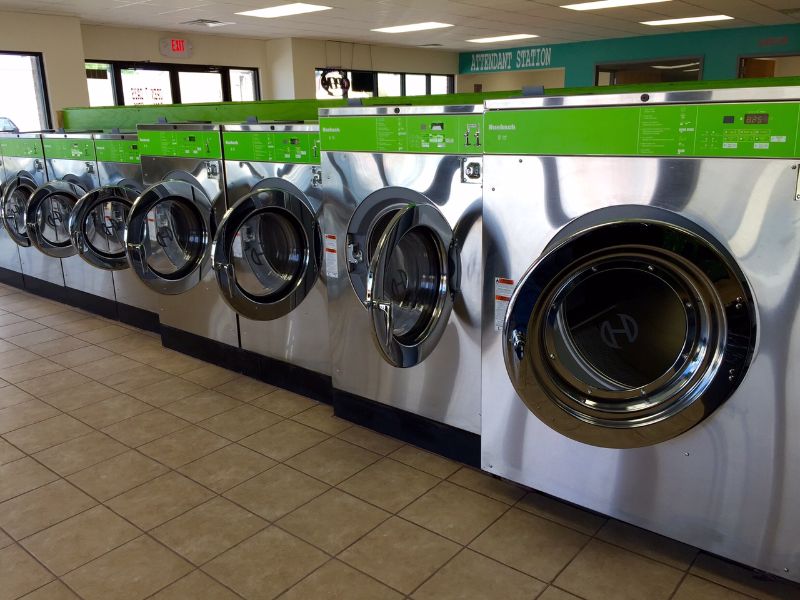 Product Brochures
Ed Brown Distributors is a proudly family-owned business that has been serving commercial businesses of Arkansas for all their On-Premise and Vended Laundry needs since 1965. In addition to thorough On-Premise and Vended Laundry designs, we offer installations and repair services to ensure that our community always has access to clean laundry. We also offer our services to a wide variety of different industries, including hospitality, healthcare, athletics, schools and daycares, and much more, so you can be sure we have the experience to meet your needs.
Contact Ed Brown Distributors
Ed Brown Distributors
Phone Number: (214) 352-9494
Address: 3236 Irving Blvd, Dallas, TX, 75247
Hours of Operation:
Monday-Friday: 8 AM – 4:30 PM
Saturday/Sunday: Closed
OPL & Commercial Laundry Services in Arkansas
Vended Laundry Design and Installation
Vended laundry is a great resource for a wide range of different businesses, from hospitality to laundromats. It is an excellent way to allow individuals to get their laundry done in a safe and clean environment since vended laundry units are specially designed to ensure that customers can get their laundry done quickly and efficiently. Our team at Ed Brown Distributors is proud to offer high-quality equipment that will maximize throughput and energy efficiency, allowing your business to see more guests at lower cost to the owner.
We offer the following products for our vended laundry customers:
Front-Load-High-Efficiency Washers
Top Load Washers
OPL Equipment
From hotels to hospitals to schools to fire stations, many facilities rely on their On-Premise laundry equipment to ensure a successful workday and the comfort of their guests. Ed Brown Distributors is proud to support these businesses by offering energy-efficient and high-quality On-Premise laundry equipment.
From the design of the On-Premise laundry room to the installation of the machines to repair services throughout the machine's lifetime, we have your business covered.
Commercial Laundry Accessories
Ed Brown Distributors understands that it takes more than just a good washer and dryer to make an efficient laundry room. This is why we offer the right accessories to keep the workflow running smoothly. Our selection of laundry accessories includes but is not limited to the following:
Flatwork Finishers
Laundry Furniture
Carts
Chemicals
OPL Parts and Services
Proper service and OEM parts are key to the longevity of your commercial laundry equipment. Ed Brown Distributors offers unparalleled maintenance and repair services for all commercial laundry equipment, whether we sold them to you or not. Contact our service team today for more information!
Arkansas Service Area
Fayetteville
Jonesboro
Conway
Hot Springs
Pine Bluff
Fort Smith
Little Rock
Ed Brown Distributors is proud to serve the commercial business of Arkansas with all of their On-Premise and vended laundry needs. Contact our team for more information or to schedule a consultation with our design team.