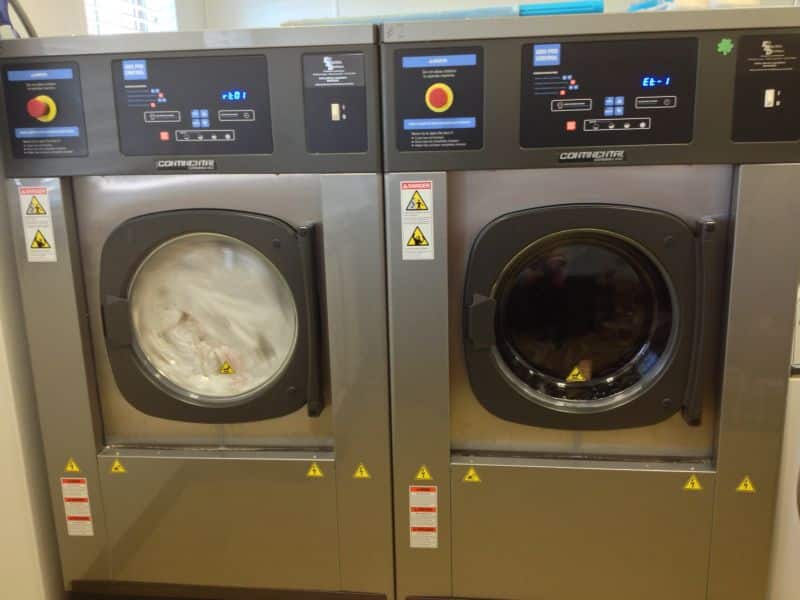 Product Brochures
Commercial Dry Cleaner Equipment
Ed Brown Distributors offers the best in On-Premise laundry machines that the industry has to offer to the dry cleaning businesses in North Texas, Arkansas, and Oklahoma. We understand that your dry cleaning business needs industrial-grade equipment to keep up with the heavy loads of today's laundry needs. We offer the best in high-speed extraction washers to remove excess moisture from linens and articles of clothing, thereby protecting the fabric and reducing drying times.
We offer commercial laundry equipment from some of the best name brands in the industry, such as FAGOR. All of these products can handle extra-large loads, allowing your employees to get more done in less time. With programmed cycles and optional chemical injection systems, expect that each load is going to be more energy and water efficient while still providing consistent results.
OPL Products and Installation Services for Dry Cleaners
Dry cleaning businesses rely on their On-Premise laundry machines for their day-to-day operations. Their clientele has entrusted these businesses with their most valuable clothing and it is paramount that the utmost care and attention to detail are provided to protect these articles.
Ed Brown Distributors offers unparalleled On-Premise laundry equipment and installation services focusing on the gentle care of clothing while tough on stains. They are designed with energy efficiency in mind to ensure that these businesses see a return on their investment by cutting down on energy costs. With an emphasis on faster throughput, all of our On-Premise laundry equipment is designed to help your dry cleaning business handle more articles of clothing by increasing business while cutting down on labor costs. All Fagor equipment is also Wet Clean capable.
We offer installation services for all of our machines and even offer layout design services to ensure that your laundry room optimizes space and functionality. This ensures that the workflow promotes efficiency and production.
On-Premise Laundry Repair Services for Dry Cleaners
Consistency and reliability are important factors for dry cleaners which means a lot of trust is placed on every machine. Ed Brown Distributors offers repair and maintenance services on every single one of our machines to ensure that they are running smoothly and to their best capabilities.
Ready to Install OPL Machines You Can Trust?
Ed Brown Distributors is proud to support our communities of North Texas, Arkansas, and Oklahoma with all of their On-Premise and vended laundry needs. We know what it means to ensure that your business is running strong to support your clients, your employees, and your family. That's why we work hard to ensure that every service serves the best interests of our customers by providing excellent customer service along with the best machines in the industry. Contact our team today for more information on our services or to schedule an appointment.