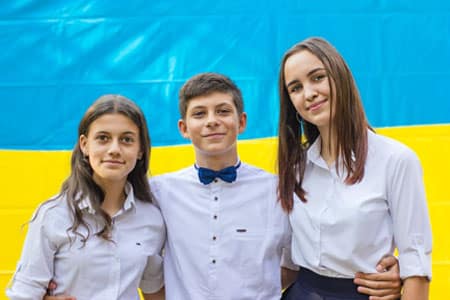 Product Brochures
Laundry Equipment for Schools in North Texas and Oklahoma
Schools can greatly benefit students and departments such as athletics by having an on-premise laundry facility.
By supporting hygiene and keeping people feeling their best, on-premise laundry units set up students and staff for success. Ed Brown Distributors is committed to helping schools by providing state-of-the-art laundry facilities that promote energy efficiency, promise fast throughput, and protect clothing, leaving it looking fresh and new.
On-Premise Laundry Solutions for Schools
Many schools around the North Texas and Oklahoma area have adopted school laundry programs to provide students with clean clothes, ensuring this basic need never goes unfulfilled. Whether it is maintained by volunteers or designated school staff, a well-designed laundry room goes a long way.
Ed Brown Distributors will create a laundry facility that encourages productivity. We supply the best that commercial laundry equipment has to offer, with machines that effectively handle large loads, specialize in energy and water conservation, and decrease drying times by removing excess moisture, protecting clothing long term.
We work closely with some of the most trusted large-appliance name brands in the industry, such as FAGOR. We are also certified to perform maintenance and repair services on all commercial washers and dryers, allowing us to better serve our clients and our community.
School laundry programs not only benefit students but also athletic programs, lunch staff, and janitorial services. With professional, high-grade, and on-premise laundry machines, schools can effectively wash and protect the following pieces of equipment:
Athletic gear and jerseys
Gym uniforms and equipment such as towels
School uniforms
Cleaning towels and rags
Serving aprons
Smocks, theatrical costumes, choir, and band uniforms for music and arts programs.
Supporting Schools Through On-Premise Laundry Equipment
Ed Brown Distributors is dedicated to serving our community, providing excellent commercial laundry facilities for a wide range of businesses from hotels to schools. By creating a state-of-the-art laundry facility, we'll help ensure the success of your business. Our thorough services start with a consultation to get a better understanding of your business's laundry needs. We then make recommendations, suggesting the best machines to increase energy efficiency and cut down on labor. We also offer unparalleled maintenance and repair services for all of our washers and dryers, ensuring that your machines are never down for longer than they have to be. Contact our team today for more information or to schedule your consultation.