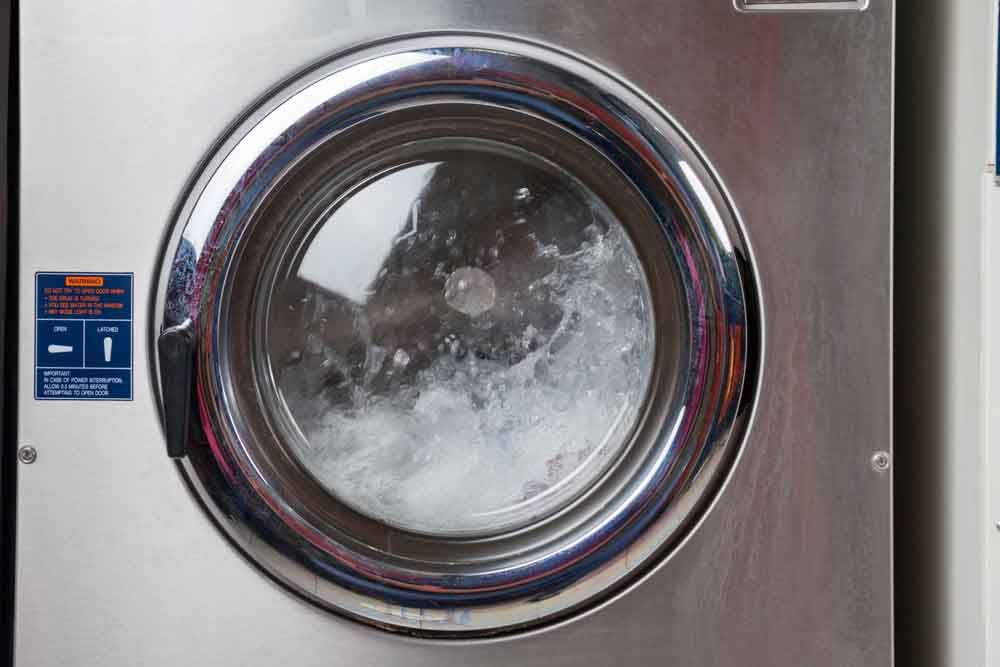 Product Brochures
Robust and Reliable: LG Commercial Laundry Equipment
Ed Brown Distributors is a proud partner and distributor of LG laundry equipment for North Texas, Oklahoma, and Arkansas. Our team has solidified a strong working relationship with the LG brand and ensures that our clients have access to their incredible machines such as the Titan Washer.
LG is known for its innovative products that promote power, energy savings, and reliability. They are dedicated to improving customers' lives and businesses with leading products and world-class technology, and their line of commercial laundry products brings this dedication to life.
With a wide range of products to choose from, all of LG's products are based on helping businesses get their laundry loads done quickly and efficiently. Here is more information on the incredible products offered by LG.
LG's Incredible Line of Reliable Commercial Washers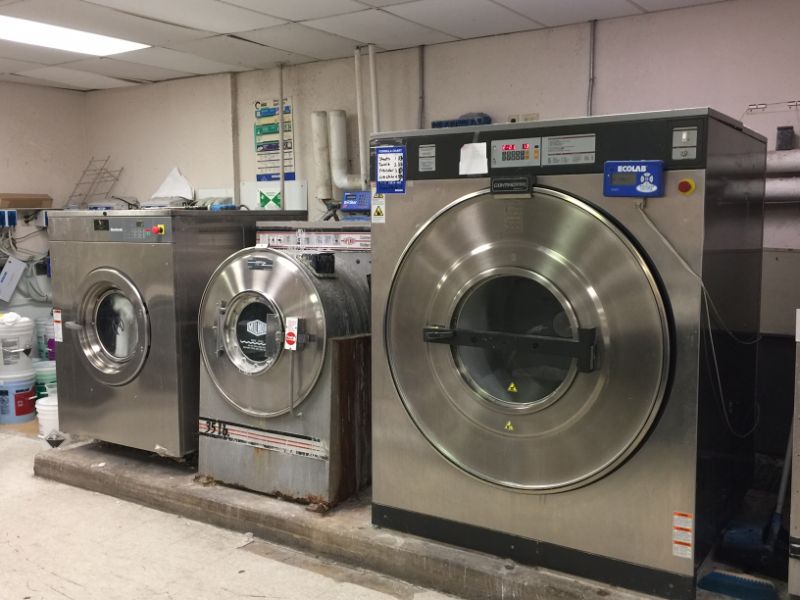 LG offers two different types of frontload washers that make use of the latest technology in the commercial laundry industry. This technology includes:
The Inverter Direct Drive™
The Inverter Direct Drive™ is directly attached to the washer's motor, reinforcing it and allowing it to last for years to come. This extra support for the machine's engines means fewer breakdowns and fewer repair parts needed, helping protect your business's investment.
Multi-Heat Treatment
The multi-heat treatment improves durability by adding resistance against gradual abrasion inside of the drum. This extends the overall life and operating power of the LG commercial washers, allowing commercial businesses to get the most out of their investment and save on repair costs.
Premium Powder Coating
The premium powder coating provides the same durability as car paint, making the inside of the washer machine resistant to contamination and rust.
Gyro Balancing System
Most commercial businesses value serenity, as it creates a calming atmosphere and allows your employees, guests, customers, or patients to focus on what matters most. Create a quiet environment with the gyro balancing system. It helps limit the noise and vibrations coming from the washer machine by continuously checking the balance of the drum and correcting it throughout the washing process.
Atomizing and Twin Spray
Save time and ensure that your commercial business runs on time with the Atomizing and Twin Spray. This allows your machine to rinse your clothes non-stop while they are spinning, resulting in a speedier wash and higher customer rotation rate. The atomizing spray also causes water to spray on the door, ensuring that any excess suds fall off the door instead of streaking.
10-Degree Tilted Drum
Your LG commercial washer is guaranteed to run at higher performance and use less water with the specially engineered 10-degree slope drum. The slope enables the washing machine to use less water without sacrificing washing performance because the water doesn't have to fill up the whole drum with the way the linens fall. This is a great way to save on utility costs and protect the environment without compromising your wash.
Tub Cleaning System
The tub cleaning system ensures that the tubs are clean after each use. This allows for a more hygienic and clean washing machine while also ensuring that each load is washed at peak performance.
Auto Dosing System
The auto dosing system supplies uniform amounts of detergent, bleach, and softener every cycle to ensure that each load is perfect.
A Wise Choice In Dryers: LG's Titan and Giant Commercial Dryers
As with their commercial washers, LG offers two incredible types of dryers for commercial use. Here is what you can expect from the incredible features of LG:
Reversible Doors
LG's reversible dryer doors allow for both vended and on-premise laundry set-ups to make the most out of their space and personal preference. The door's orientation can easily be adjusted to open either from the left or the right.
Sensor Dry
Sensor Dry's electrode sensor automatically monitors the moisture in the clothing and adjusts the drying time to deliver excellent results for every load.
Easy Front Repair Capabilities
On the off-chance that your dryer encounters a problem, it is no issue. LG's dryers keep everything in the front, allowing for a commercial laundry technician to easily come in and repair the machine without disrupting your whole setup.
Specs On LG's Commercial Washers and Dryers
Looking For LG Machines for Your On-Premise or Vended Commercial Laundry?
Ed Brown Distributors is proud to partner with LG and is a certified distributor for the states of North Texas, Oklahoma, and Arkansas. Our team can help you find the perfect washer and dryer for your on-premise and vended laundry needs. Once installed, our team protects your investment by offering maintenance services to ensure that they are always running their best. Contact us today for more information on our services or to schedule an appointment to go over which machine is right for you.