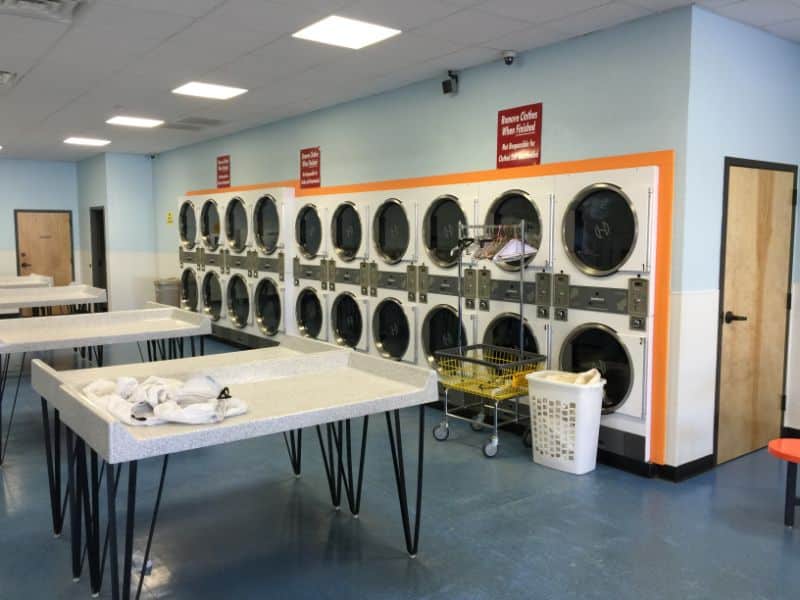 Product Brochures
Multi-Housing Laundry Equipment Solutions in North Texas, Arkansas, and Oklahoma
Whether you are running an apartment complex, a condominium, or even a college dorm, multi-family housing units give many families a place to call home. One of the most important aspects of multi-housing units is the shared laundry centers, giving those who live there a safe place to do their laundry.
One of the best ways a multi-housing owner or manager can make their property competitive in the evolving market of rental properties is to provide a professional laundry room equipped with the best machines on the market. A clean, attractive, and affordable central laundry facility gives individuals the opportunity to do their laundry without having the added expense of renting out individual units. This not only helps the residents save money but also creates extra income for your multi-housing operation.
When it comes to helping multi-housing units of North Texas, Arkansas, and Oklahoma find the best in vended and on-premise laundry units, no one is more trusted than the team at Ed Brown Distributors. We have made commercial laundry our passion, helping countless businesses create a high-functioning and state-of-the-art laundry facility to handle their needs. Here are some of the options that are available to our multi-housing clients:
Professional Vended and On-Premise Laundry for Apartments, Condos, Townhomes, and Retirement Communities
When it comes to real estate management, one of the biggest concerns that residents have is access to a well-maintained laundry facility. Ed Brown Distributors offers laundry equipment from only the most trusted name brands on the market such as Continental Girbau and Fagor. Our team helps you design the perfect central laundry facility for your multi-housing property, ensuring that the layout is comfortable for residents while encouraging faster throughput – meaning more residents can use it during any given time!
Ed Brown Distributors offers the best in both vended laundry solutions and on-premise laundry solutions, allowing you to alter your central laundry facility according to your property's needs. All of our products are backed by manufacturer warranties, ensuring that your investment is protected. Ed Brown also offers maintenance services, protecting your machines throughout their lifetime, helping boost energy efficiency, and allowing you to get the most out of each machine.
Professional Vended and On-Premise Laundry Solutions for Colleges and Universities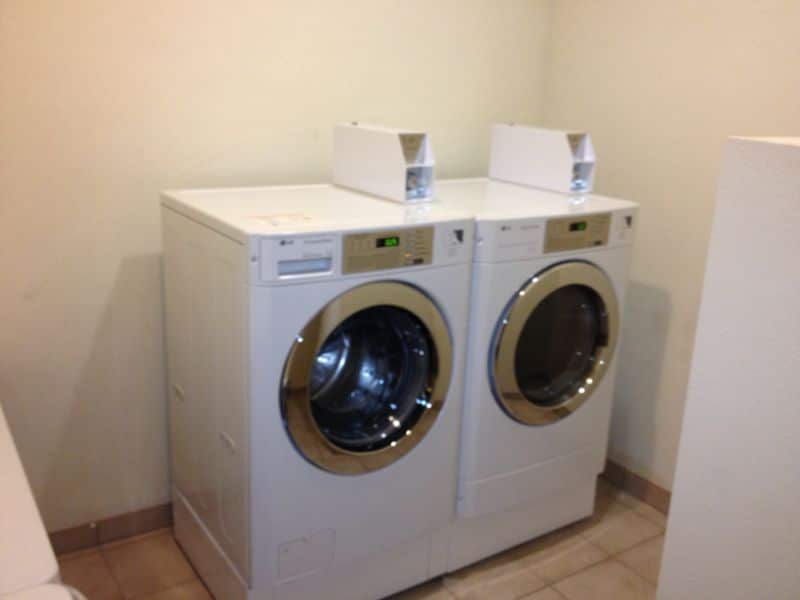 Ed Brown Distributors is well known across Academia for their ability to work alongside colleges and universities, providing these facilities with state-of-the-art laundry central laundry rooms. Whether you are looking for vended laundry equipment to help support academic programs or vended equipment to give students a free place to keep their laundry clean, we have the right solution for you.
All of our machines place a heavy emphasis on energy efficiency, giving our clients peace of mind by reducing their environmental impact and allowing schools to save money. We only offer the most efficient washers and dryers that help cut down water usage and thoroughly protect the clothes of your students and staff.
When it comes to vended laundry, our machines can either be installed with a coin-operation or card payment system, providing a wide range of options for students and staff. We also offer the technology to accept Student ID Cards for payments. This allows the payment to be processed through their school account instead of being tied directly to a bank. Thus, we ensure that the payment process is easy and painless for students.
Our vended and On-Premise washers and dryers come in both options; front-load high-efficiency machines, and top loaders or stackable washers and dryers. We help you design the laundry space, giving plenty of room for students to study, hang out or fold their clothes while they wait for their loads to finish.
Need Help Finding the Perfect Laundry Solutions for Your Multi-Housing Property?
Ed Brown Distributors has worked hard to create a solid working relationship with every one of our clients across the North Texas, Arkansas, and Oklahoma area. We not only help design the perfect laundry facility for your business but we also offer and install the most reliable and efficient machines on the market. We back up our machines by offering repair and maintenance services, ensuring that you always have a functioning laundry space.To schedule a consultation or to find out more information about our services, contact our team today!