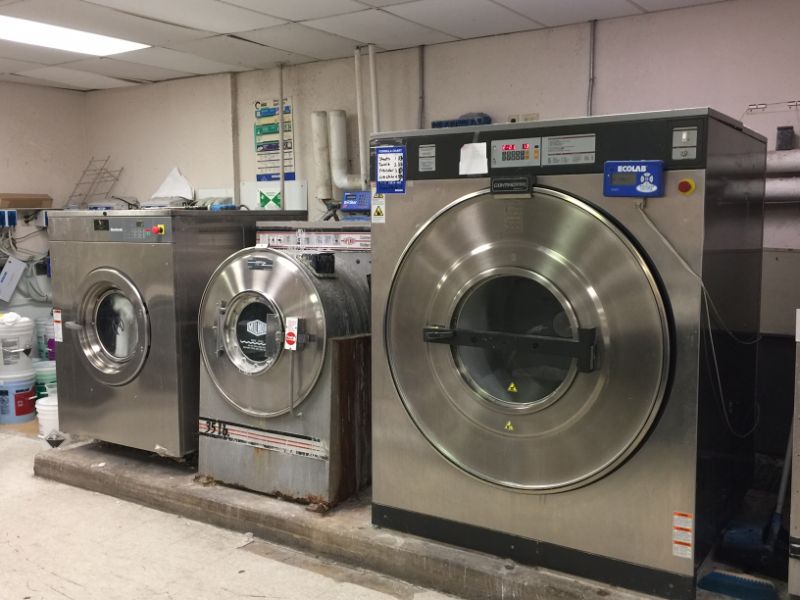 Product Brochures
On-Premise and Vended Laundry Solutions for Nursing Homes and Assisted Living Facilities
Nursing homes and assisted living facilities provide healthcare and housing for individuals who are no longer able to take care of themselves. These facilities work hard to ensure that the residents living there are well cared for, including having clean laundry, fresh linens, and a sanitary environment where they can thrive.
To ensure the safety and well-being of their residents, nursing homes and assisted living facilities rely on their dependable and efficient laundry machines to handle large volumes of laundry daily.
Ed Brown Distributors offers new installation, maintenance, and repair services for all On-Premise and Vended laundry equipment for nursing homes and assisted living facilities in the North Texas, Arkansas, and Oklahoma areas. We partner with some of the top brands in the commercial laundry industry, including but not limited to FAGOR, Continental Girbaum, Huebsch, and Wascomat. All of the washers and dryers we offer are leaders in energy and water efficiency, helping your company save money and the environment. Our equipment is sturdy and can handle large loads, and our maintenance programs keep downtime and stress to a minimum.
Meet Sanitation Standards With On-Premise Laundry
Nursing homes and assisted living providers are responsible for the health and well-being of their residents. Soiled bed sheets, towels, scrubs, and other articles can result in bacteria, germs, and even bloodborne pathogens creating a serious health risk for staff and other residents. The Occupational Safety & Health Administration (OSHA) and the Center for Disease Control and Prevention have high sanitation standards that all healthcare facilities have to meet and maintain concerning their laundry facilities to protect residents, doctors, nurses, visitors, and other staff who work in these facilities.
Ed Brown Distributors is proud to offer high-performance On-Premise laundry equipment to help meet your long-term care facility needs. All of our equipment has been designed with efficiency in mind. You can expect the following from our products:
Temperature control that helps long-term care facilities meet sanitation guidelines.
Water level control and adjustment settings to cut down on water usage protecting the environment and saving you money.
High extractions that help promote shorter dry times, lower energy costs, and protect your linens by removing excess moisture through spinning up to 450 G-force.
Heavy-duty design that promotes a long lifespan and reliable performance.
Vended Laundry Solutions for Assisted Living Communities
Not all residents in an assisted living community want to have someone else handle their laundry. Instead, they enjoy having the freedom to do their laundry themselves. For cases like these, having a Vended laundry equipment available that will give these individuals their independence by allowing them to do laundry as if they were at home.
Vended laundry units also have the added benefit of allowing the assisted living facilities to gain extra income from the units themselves. As with the On-Premise units, Ed Brown offers high-quality Vended laundry solutions that make the most out of energy and water efficiency, allowing these units to basically pay for themselves. Their high-powered design increases the throughput, allowing residents to quickly and efficiently wash their loads of laundry and get on with their day.
Revolutionizing the Way Businesses Think About Laundry
Ed Brown Distributors is proud to service the nursing home and assisted living facilities in North Texas, Oklahoma, and Arkansas. We provide thorough On-Premise and Vended laundry operations from installation to ensuring maintenance and repairs. Our team starts every service off by sitting down with you, going over your business's unique laundry needs, and then coming up with solutions and a laundry room design that is tailored to your business. This ensures high-performance, better energy efficiency, and cuts down on labor costs. Contact our team today for more information on our services or to schedule an appointment with our On-Premise and vended laundry services.