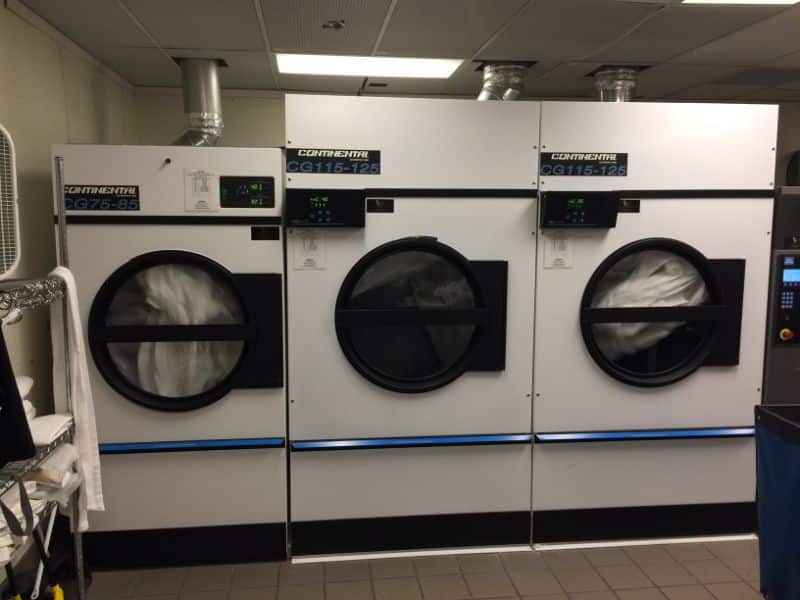 Product Brochures
On-Premise and Vended Laundry Installation for Hotels and Motels In North Texas and Oklahoma
North Texas and Oklahoma are home to many hotels and motels. These businesses provide a rest on a journey, a nice vacation to explore the area, or refuge from home repairs. Regardless of the reason for the stay, one thing remains the same. Guests look forward to clean sheets to collapse in and clean towels after their hot shower.
Ed Brown Distributors understands that your motel or hotel cannot expect to keep up with the demand for laundry without reliable commercial washers and dryers. Our team works closely with our clients to design, set up, and maintain the perfect equipment for your business's needs. If you need commercial on-premise or vended laundry equipment for your hotel or motel, you can trust our team to have the right solutions.
On-Premise Laundry for Hotels and Motels
Outsourcing your laundering for sheets, towels, and uniforms is certainly an option that all hotels and motels have but it is a costly one. Additionally, sometimes your outsourced launders may be unable to return your articles on time or complete the request. This can lead to stressed-out staff, unhappy guests, and a linen shortage that is sure not to go unnoticed.
You can save your business the headache by investing in reliable On-Premise laundry equipment for your hotel or motel. Whether your business is small and just needs one stacked industrial washer/dryer or you need a whole fleet of laundry solutions, Ed Brown Distributors can help you find the perfect setup to accommodate your business's needs.
Ed Brown Distributors only offer commercial washers and dryers from the top brands on the market, such as FAGOR and Continental Girbau. All of our machines are guaranteed to treat all of your linens and uniforms with the utmost care, perform with amazing energy efficiency, and help cut down on labor costs due to the quick turnover time.
Vended Laundry for Hotels and Motels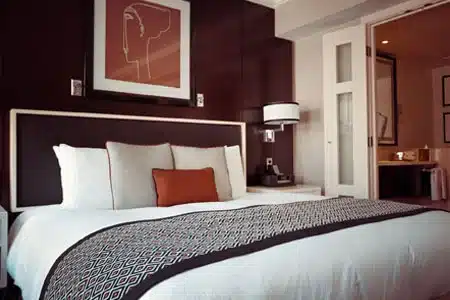 Some hotels and motels also offer guests a chance to do their laundry through vended commercial washers and dryers. These vend-operated systems are a great way to make some extra revenue while aiding guests who may have a longer stay in your area. All of our vended laundry machines are energy-efficient, dependable, and protect your guests' laundry by reducing drying times.
Need Help Finding the Right On-Premise or Vended Laundry Units for Your Hotel or Motel's Needs?
When a guest walks into your hotel or motel, you want them to have the best experience possible. A large part of their experience is sleeping in crisp, clean, and soft sheets, wrapping up in a soft towel after a hot shower, and seeing your employees in pristine uniforms. Whether you are looking to save money by handling your laundry needs on your own or to repair/maintain only established units, the trusted commercial laundry experts at Ed Brown Distributors can help!
We start each service with a consultation so we can get a better understanding of your business's laundry needs. We then make recommendations and come up with the perfect design for your on-premise or vended laundry room to help increase efficiency and cut down on labor. Contact our team today for more information on our services or to schedule your consultation!