Product Brochures
Ed Brown Distributors
Phone Number: (214) 352-9494
Hours of Operation: Monday to Friday, 8 AM to 4:30 PM
Extraordinary Commercial Laundry Equipment and Services in College Station, Texas
Formed in 1965 to sell and service commercial laundry equipment, Ed Brown Distributors has helped countless businesses and organizations with their commercial laundry needs. Our family-owned and -operated business has made a name for itself in the commercial laundry industry in North Texas and Oklahoma. We are proud to be a multiple-time recipient of the renowned "Laundry Equipment Distributor of the Year" award.
We believe in caring for our staff, customers, and community. We offer our community several programs, including a cultural exchange program that brings over international college students.
We look forward to being your partner in commercial laundry.
OPL Equipment Services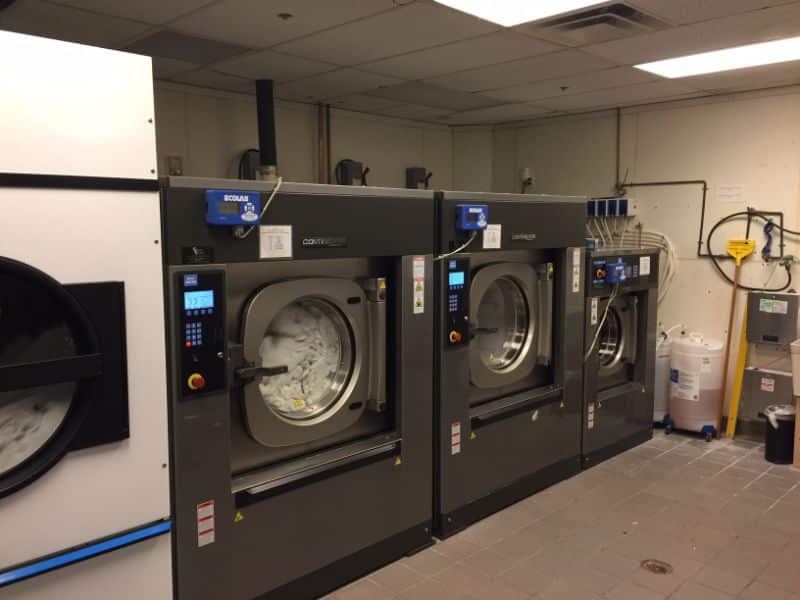 At Ed Brown Distributors, we have a great deal of experience with coin-operated and vended laundry equipment. It's how we got started in the commercial laundry industry back in 1965.
When your business relies on coin-operated and vended laundry equipment, rest easy knowing that we provide a range of high-quality equipment.
A few of the machines we offer include:
Front-load, high-efficiency washers
Top-load washers
Stackable dryers
Along with offering exceptional equipment, we can also use our knowledge to help you with the following:
Site selection
Demographics
Selection of equipment
Design and layout
Installation
Build-out consultation
Our team can also help you with coin-operated and vended laundry equipment installation, service, and repairs.
Linen Folder Services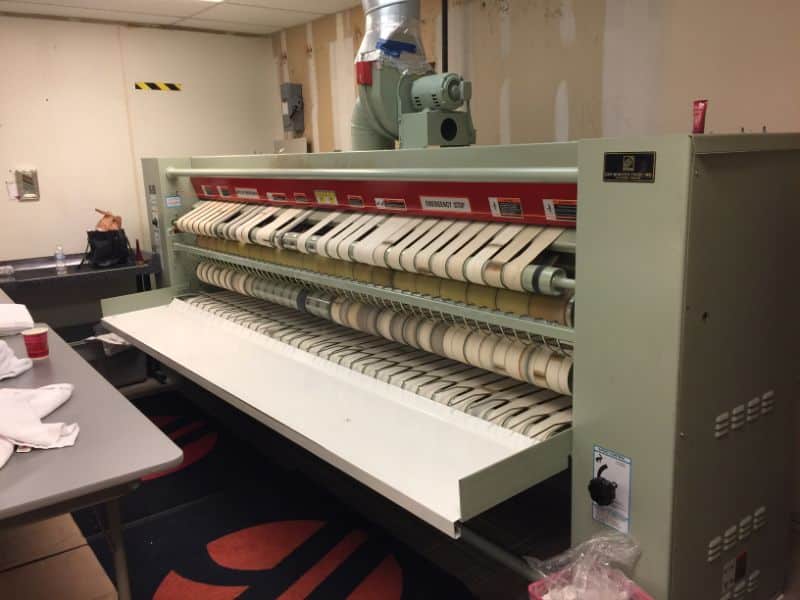 If your business or organization has blankets, bedding, sheets, or other types of linen, rely on linen folders to help keep them looking great. A linen folder gives linens a professional look while preventing creases. Linen folders are a great way for hospitality businesses such as hotels or resorts to maintain exceptional linens for guests.
Along with having beautifully folded linens ready for guests, linen folders can also save you time and money.
Drawing on our years of experience in the commercial laundry industry, we can help you select the best linen folder for your situation. Our dedication to helping you doesn't end there; we also are able to install, service, and maintain your linen folders.
Ed Brown Distributors proudly offers high-quality FAGOR folders.
Fagor OPL Products
For years Ed Brown Distributors has been a leading distributor of Fagor commercial laundry equipment for North Texas, Oklahoma, and Arkansas. Fagor commercial laundry equipment features competitive pricing, energy efficiency, and a stylish appearance.
Ed Brown Distributors supplies a range of Fagor OPL products:
Commercial washers
Commercial dryers
Compact commercial washers
Compact commercial dryers
KRS water recovery system
Flatwork ironers
We work closely with Fagor and have the knowledge to install, maintain, and repair your Fagor OPL equipment.
Local Resources for the City of College Station, Texas
Whether you need to schedule an appointment, request a part, or something else, contact us and let us help with all your commercial laundry and OPL needs.