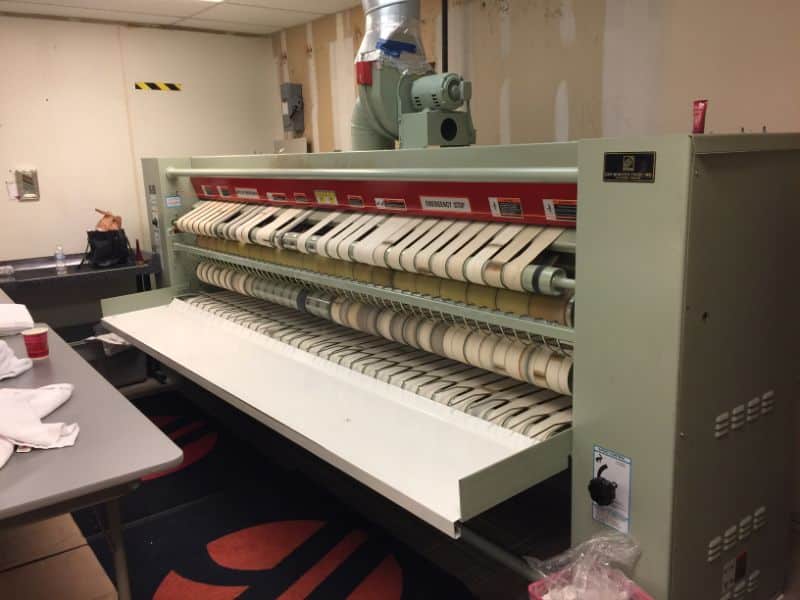 Product Brochures
On-Premise and Vended Laundry Equipment Services In Dallas, Texas
Ed Brown Distributors
Address: 3236 Irving Blvd
      Dallas, Texas 75247
Phone Number: (214)352-9494
Hours of Operation: Monday – Friday: 8:00 am – 4:30 pm
On-Premise and Vended Laundry Services in Dallas
In 1929, Ed Brown founded the Dallas Cigarette Service which later became known as the Signature Services Corporation. The original parent company split in 1965, becoming a separate division called Ed Brown Distributors. This company quickly became well known for its incredible customer service as it provided unparalleled on-premise and vended laundry services to commercial businesses across Northern Texas, Oklahoma, and Arkansas. 
Today, Ed Brown Distributors is owned and operated by Ed Brown's two sons; Gary Brown, who is the acting president of Ed Brown Distributors, and Steve, who is the acting Vice President. Together, they have continued to carry on the vision and commitment to the company their father built by providing exceptional customer service. Their dedication to excellence has allowed their team to win the Laundry Equipment Distributor of the Year award on several occasions. It is truly a testament to their professionalism and wealth of knowledge in the industry.
Services We Offer to the City of Dallas
Ed Brown Distributors proudly serves the community with all of their on-premise and vended laundry needs. From maintenance and repair of older machines to installing new machines, and helping businesses design their on-premise or vended laundry layouts, our team is equipped to handle your commercial laundry needs. We proudly serve the Dallas, Texas area with the following services:
On-Premise Laundry Installation in Dallas, Texas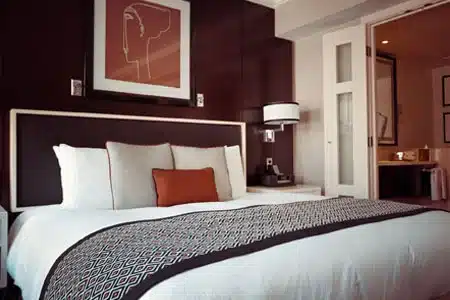 On-premise laundry units are essential for the continued success and health of many businesses across Dallas. From hospitals to hotels, businesses in the hospitality and health fields, they all rely on clean sheets, fresh towels, and uniforms to ensure that guests and patients are comfortable knowing that they are in a clean environment. Our team works hard to ensure that these essential businesses can have access to reliable on-premise laundry machines, from high-powered washer-extractors and dryers to folders.
Commercial Washer & Dryer Repair in Dallas, Texas
Maintenance and repair of commercial washers and dryers are essential to the success of your on-premise or vended laundry operation. The technicians at Ed Brown Distributors have access to an extensive parts inventory and can have you up and running quickly. In addition, if you have a machine that has failed and needs to be replaced, we can take care of that, also. Our team offers only the highest-quality machines from well-known brands, such as Fagor and Continental Girbau.
Commercial Dryer Vent Cleaning Services in Dallas, Texas
A dryer with a clogged vent can cause longer time to dry a load of linens and increase your energy cost. Dryers also face the risk of overheating, causing irreparable damage to linens and a heightened risk of fire. If your commercial dryers have not been serviced in the last year, now is the time to do so. Contact our team today for more information on our commercial dryer vent cleaning services.
Local Resources in Dallas
Electric Companies in Dallas, Texas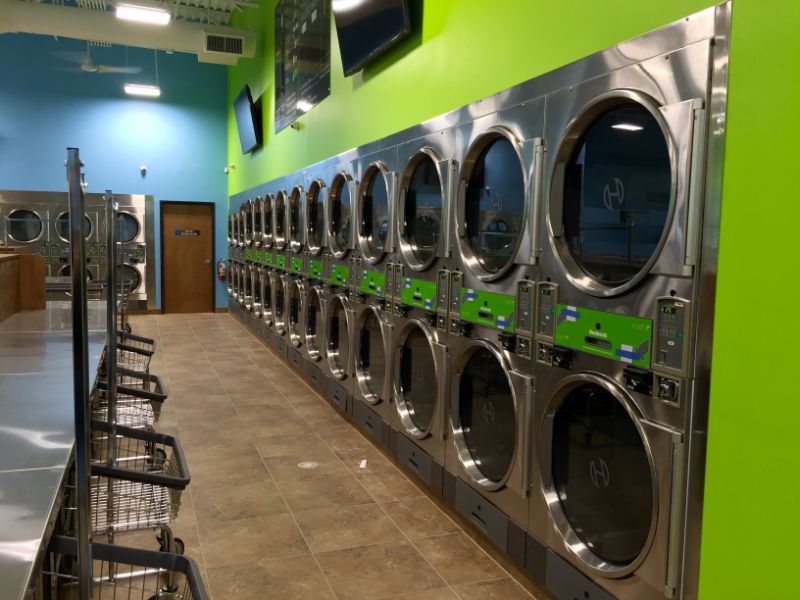 If you are installing a new laundry area, you will need electricity, and in Texas, you have options when selecting an electricity provider. Texas has 31 providers of electricity, and here you can find who services the area where you are going to install commercial laundry equipment.
Water Companies in Dallas, Texas
Your on-premise or vended laundry machines are reliant on access to clean water. If you are looking to set up water for a new commercial building or need a refresher on wastewater policies, you can find that information here: City of Dallas Water Utilities Information.
Local Permitting Authority
You can find out more information about commercial permits here: Commercial Permit Information in Dallas, Texas.
Dallas's Resource for On-Premise and Vended Laundry Equipment Services
Ed Brown Distributors is available for laundry equipment repair and replacement in Dallas, Oklahoma City, Fort Worth, Plano, Tyler, and many other cities in Texas. We have offered on-premise and vended laundry equipment solutions in the Dallas area since 1965.
If you would like more information about our on-premise or vended laundry equipment, please call us today or fill out our form and let us know your laundry equipment needs. We look forward to partnering with your business to create a cleaner and safer environment for our community.