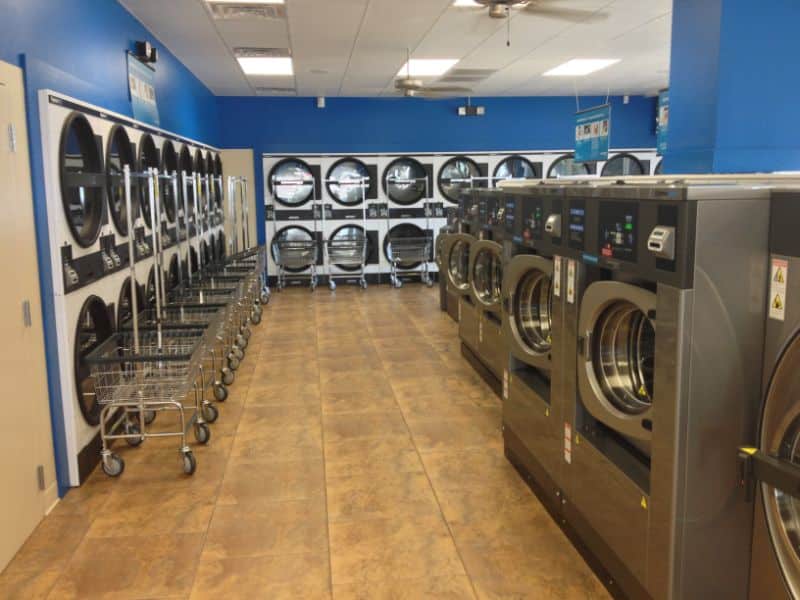 Product Brochures
Ed Brown Distributors in Fort Worth, TX
Ed Brown Distributors
Phone Number of Company: (214) 352-9494
Hours of Operation: Monday – Friday: 8 AM – 4:30 PM
Best Commercial Laundry Sales & Service in Fort Worth, TX
The story of Ed Brown Distributors begins back in 1929 when Ed Brown founded a vending company called Dallas Cigarette Service. Dallas Cigarette Service would eventually become Signature Services Corporation several years later. It wasn't until 1965 that Ed Brown Distributors was created as a separate division of Signature Services Corporation. Ed Brown Distributors has specialized in commercial laundry equipment since the time it was founded.
Ed Brown Distributors is a family-owned and operated company, which allows us to provide the best service to our loyal customers. Through our J-1 Visa Program, we've helped foreign college students come to the U.S. to work during the summer. We even have a division that offers food service management for schools, colleges, and camps.
With more than 80 years of commercial laundry equipment experience, Ed Brown Distributors has won several awards for our excellent service. We've won the Laundry Equipment Distributor of the Year award numerous times, a testament to our dedication to providing the best commercial laundry equipment and service to our customers.
Services Offered to the City of Fort Worth, TX
Ed Brown Distributors offers a wide range of commercial laundry services in the Fort Worth, TX, area. Some of the industries we serve include schools, athletic clubs, hospitals, multi-family residences, hotel, and motel laundry, firehouse laundry, laundromats, restaurants, and even dairy farms. With more than 80 years of experience providing commercial laundry services to Fort Worth businesses, Ed Brown Distributors is the solution to all your commercial laundry needs.
Vended Laundry
Vended laundry machines are a great choice for laundromats and other situations where you're not providing free laundry services to customers. With vended laundry machines from Ed Brown Distributors, you don't have to worry about manually collecting money from customers. They can simply pay when they need to do laundry, and you can collect your money later. We offer a range of vended laundry products, including front-load high-efficiency washers, top-load washers, and stackable dryers. We can also take care of vended laundry machine maintenance and repairs.
On-Premise Laundry
If you need laundry machines for routine business operations, on-premise commercial laundry machines are an excellent option. From hotels and motels to firehouses and hospitals, lots of businesses need on-site laundry to keep things clean. Ed Brown Distributors can help you find the best commercial laundry solution for your needs based on your industry, the size of your business, your budget, and more. We'll work with you to make sure your laundry machines meet the unique needs of your business, whether you're focused on quiet operation, preserving your linens, or getting the quickest clean.
Accessories
At Ed Brown Distributors, we go beyond basic commercial laundry machines to offer you complete laundry solutions for your business. We've got a wide range of unique laundry machines and accessories to help you solve your laundry problem with ease, including:
Compact washers
Softmount washer-extractors
Hardmount washer-extractors
Flatwork finishers
Folders
If you want to simplify commercial laundry and make sure you're keeping your hospital, hotel, or restaurant neat and tidy, you can find a full lineup of products available from Ed Brown Distributors. We work with some of the top commercial laundry equipment brands, including Fagor and Continental Girbau.
Service & Repair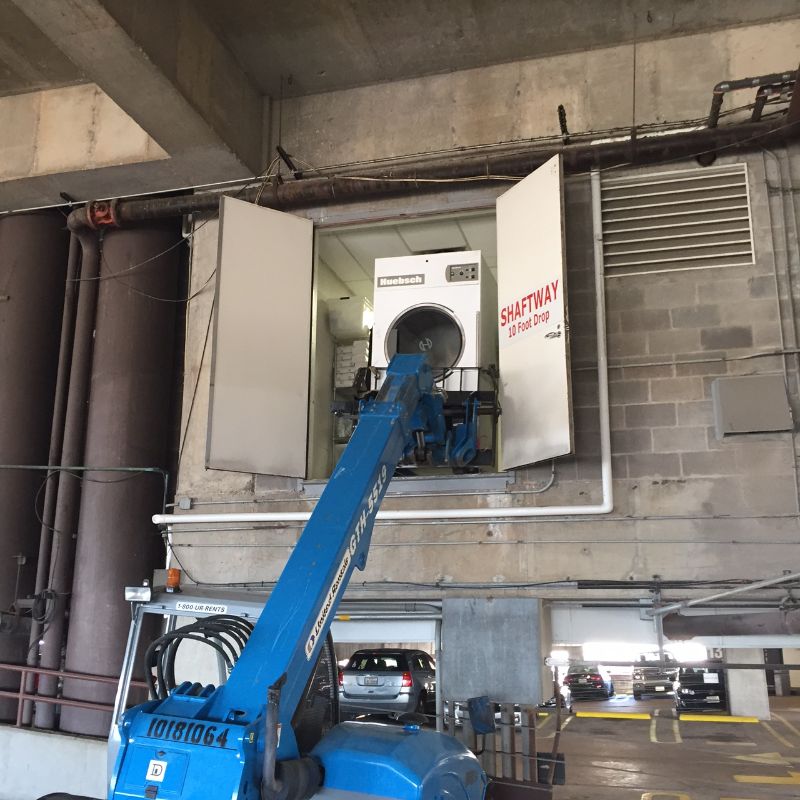 Commercial laundry machines are essential to keeping all many types of businesses afloat, so you can't afford extended downtime. If a commercial laundry machine is preventing you from washing linens or sanitizing the towels you use in the kitchen, Ed Brown Distributors can get it fixed for you. With several decades of experience serving Fort Worth businesses, we know a thing or two about fixing the commercial laundry equipment we sell.
Even better, Ed Brown Distributors can take care of preventative maintenance, so you don't have to worry about downtime in the first place. When you choose Ed Brown Distributors for your commercial laundry equipment needs, you can enjoy comprehensive service that includes ironing out any problems you may have with your laundry equipment.
Local Resources and Events for Fort Worth, TX
Commercial laundry equipment is essential to thousands of businesses across several industries, and making sure you have the right commercial laundry equipment is crucial. If you need help finding the right commercial laundry equipment for your needs or keeping up with maintenance and repairs, call Ed Brown Distributors today!