Product Brochures
Phone number: (214) 352-9494
Hours of operation: Monday – Friday: 8 AM – 4:30 PM
Commercial Laundry Sales & Service in Lubbock, Texas
For many years, the team at Ed Brown Distributors has assisted businesses with their commercial laundry needs. From sales to service, our award-winning company has helped countless businesses overcome the challenges presented by commercial laundry. We are a family-owned and operated business that takes great pride in serving our community and customers.
Services Offered in Lubbock, Texas
Stacked Washer & Dryer Sales & Service
Apartments, college dorms, and laundry facilities don't always have a lot of space. That is why stackable washers and dryers are helpful. Ed Brown Distributors offers sleek and attractive LG stackable washers and dryers that are easy to use and quiet.
On-Premise Laundry Sales & Service
From hotels to schools, a lot of businesses and organizations rely on on-premise laundry. Our team offers a great selection of laundry equipment and can help you determine the best fit for your situation. We can also plan a laundry equipment layout that optimizes your available space. In addition, our trained technicians install them for you and service them when needed.
Linen Folders Sales & Service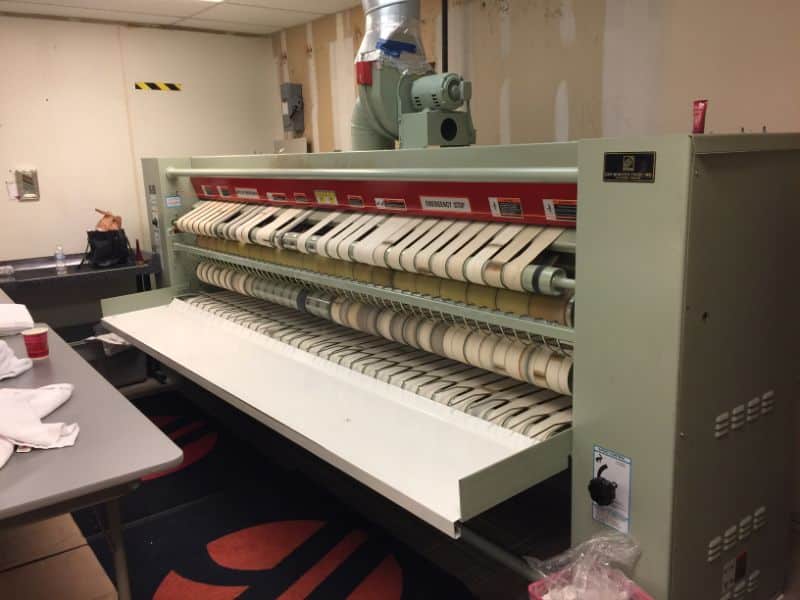 With linen folders, blankets, sheets, and other types of linens can be folded neatly and quickly without creases. These are incredibly useful for places like resorts and hotels where appearances are especially important. Our team can work with you to determine the best linen folder for your specific situation.
Local Resources & Events for Lubbock

Contact us to learn more about how we can help you with commercial laundry or schedule an appointment.