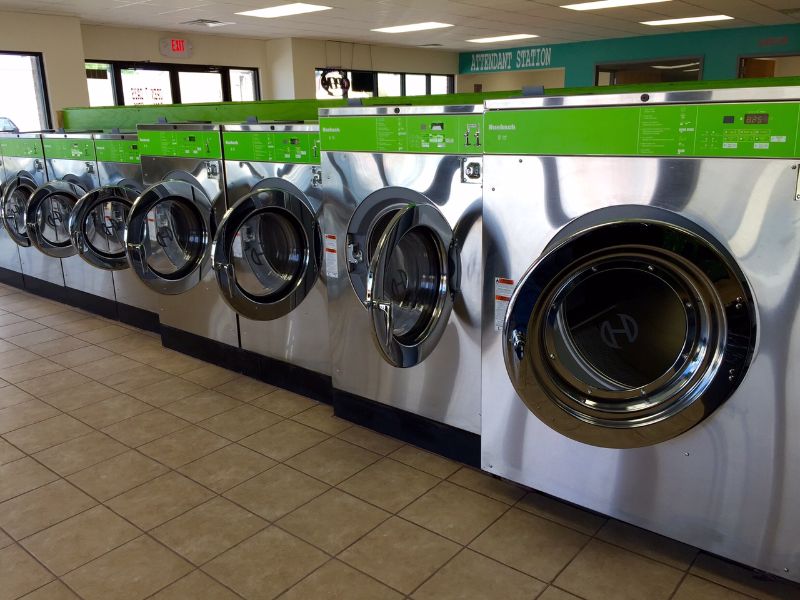 Product Brochures
Ed Brown Distributors
Phone Number: (214) 352-9494
Hours of Operation: Monday through Friday, 8:00 A.M. to 4:30 P.M.
Exceptional On-Premise Laundry in San Angelo
Since entering the commercial laundry business in 1965, Ed Brown Distributors has been working hard to help people with their commercial laundry needs. Our family-owned and -operated company has made a name for itself in the commercial laundry field in North Texas and Oklahoma. When a customer makes a service call to us, they can expect personalized service.
At Ed Brown Distributors, we believe in caring for our staff, customers, and community. We proudly offer programs that benefit our community, including a work-travel program for international college students through the U.S. Department of State.
We are proud to be a multi-time recipient of the esteemed Laundry Equipment Distributor of the Year award.
We look forward to helping you achieve your commercial laundry goals.
On-Premise Laundry
Countless organizations and businesses rely on on-premise laundry, from colleges to hotels and more. Ed Brown Distributors is proud to support them through the service, installation, maintenance, and repair of their equipment. We offer several types of on-premise laundry equipment, and our knowledgeable staff can help you select the right type for your needs. When we install your on-premise laundry, we can arrange it to optimize the available space.
Coin Operated and Vended Laundry
We started in the commercial laundry business in 1965 with coin-operated and vended laundry. We are still hard at work helping businesses with all their laundry needs.
Our knowledge of coin-operated and vended laundry allows us to help you with the following:
Site selection
Demographics
Equipment selection
Design and layout
Installation
Build-out consultation
Along with supplying and installing high-quality coin-operated and vended laundry equipment, we also provide maintenance and repair services to help keep your equipment working correctly.
Flatwork Ironers
Flatwork ironers are powerful tools for organizations and businesses, including nursing homes, hotels, and more. Flatwork ironers may also be helpful to organizations and companies with on-premise laundry.
Ed Brown Distributors is proud to offer dependable 14" and 20" inch flatwork ironers that are great for establishments with small to medium laundry loads.
We don't just sell and install flatwork ironers. We also provide maintenance and repair services to keep them working properly.
Local Resources

The team at Ed Brown Distributors looks forward to working with you. Contact us for more information.