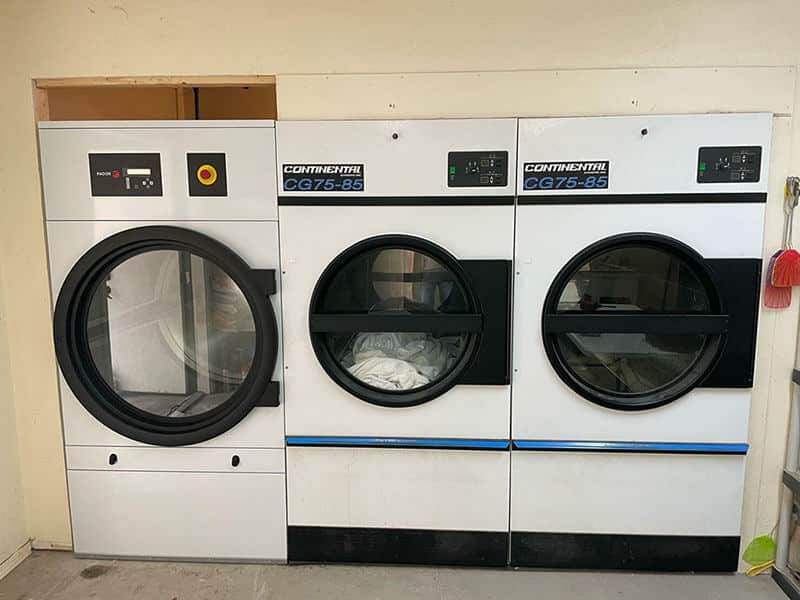 Product Brochures
Ed Brown Distributors serving Waco, Texas
Ed Brown Distributors
Call Us: (214)352-9494
Hours of Operation: Monday-Friday: 8 AM – 4:30 PM
Best On-Premise and Vended Laundry Services in the City of Waco, Texas
For more than 50 years, Ed Brown Distributors has provided Texas and Oklahoma laundromats with reliable and efficient washers, dryers, and accessories. We don't just sell equipment; our expert staff assists fledgling laundromats with business development services, too.
Services Offered to the City Of Waco, TX
Coin Operated and Vended Laundry Equipment Services in North Texas and Oklahoma
Although Ed Brown Distributors now offers a wide array of laundry equipment-related services, we started with coin-operated and vended laundry equipment services. We've honed our expertise in this area and now offer the best equipment available plus laundry design services. Contact us for business start-up consulting services including:
Site selection
Demographics
Equipment selection
Floor plans
Installation
Build-out consultation
Ed Brown Distributors serves a range of clients requiring vended laundry services, including laundromats, apartment and condo complexes, and college dorms. We offer the highest quality equipment, including:
Front-Load High-Efficiency Washers
Top-Load Washers
Stackable Dryers
We install the machines we sell, and offer maintenance services to help you keep your laundry facilities working at peak performance.
Contact us today for an appointment with one of our consultants!
On-Premise Laundry in North Texas and Oklahoma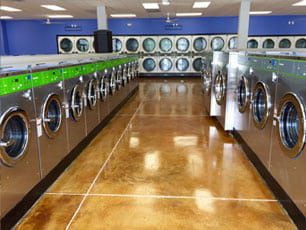 We found it natural to add services for on-premise laundry, serving clients such as hotels, hospitals, boarding schools, and fire departments. Combining our equipment with your service personnel delivers a comfortable experience for your guests. We also offer our consulting and design services to help you create an efficient on-premise laundry for your personnel's use. Contact us for on-premise laundry services, including:
New equipment
Installation
Floor plans
Maintenance
We specialize in designing energy-efficient on-premise laundry operations that feature high-speed washer extractors and fast throughput.
Contact us to improve your workflow and upgrade laundry equipment to the latest Energy Star models.
On-Premise and Industrial Laundry Equipment
Your industrial operation can also benefit from an on-premise laundry. From manufacturing plants to resorts, we offer laundromat design and heavy-duty laundry equipment, such as the Fagor line of commercial and industrial washers and dryers. Fagor has produced the laundry equipment Europe trusts and recently introduced its brand to the US.
An industry leader in energy-efficient design, Fagor produces laundry equipment that uses an advanced design to reduce labor costs. Their affordably priced equipment offers state-of-the-art design in the following machine types:
Compact Washers
Softmount Washer-Extractors
Hard mount Washer-Extractors
Flatwork Finishers
Commercial Washers
Kare Generation Dryers
We can custom-design a laundromat for you using Fagor products only or with some machines from one of the top US vendors, Continental Girbau.
Our extensive line of commercial laundry equipment also includes the Continental Girbau line of coin-operated and vended laundry equipment. These robust energy-efficient machines offer a long life cycle, so you have to replace them less frequently. Ed Brown Distributors offers the following machines from the Continental Girbau line:
E-Series Washer-Extractors
G-Flex Hard-Mount Commercial Washers
REM-Series Hard-Mount Front-Load Commercial Washers
LG Commercial Washers
Econ-O-Wash
E-Series Commercial Dryers
LG Commercial Dryers
Econ-O-Dry
Let the dedicated experts at Ed Brown Distributors help you find the perfect commercial laundry equipment for your business. Our efficiency experts can help your business design its laundromat to offer an on-premise solution that reduces waste and time spent on cleaning.
Contact us to improve workflows and reduce labor costs with an efficiently operating laundry.
Commercial Laundry Maintenance and Repair Services in North Texas and Oklahoma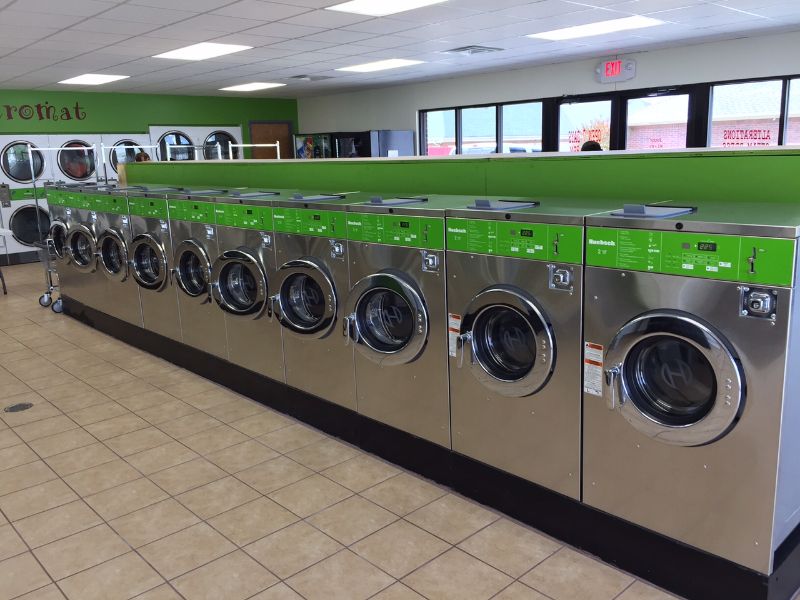 At Ed Brown Distributors, we offer maintenance on every product we sell. We won't leave you in the lurch. Our expert staff includes factory-trained and certified technicians. Our technicians study the manufacturers of the equipment we sell, learning directly from the source how best to keep your equipment in top shape. We offer reliable laundry equipment repair services for:
Top-loading washing machines
Front-loading washing machines
Combination or stackable washers and dryer units
High-capacity washing machines
Flatwork finishers
Ironers
Folders
Even if you didn't buy Fagor or Continental Girbau products, you can still count on Ed Brown Distributors for your local maintenance in Texas and Oklahoma. Our technicians can work on any make or model of laundry equipment. We only use original equipment manufacturer (OEM) parts, and you'll rarely need to wait for parts to come in since we stock a full line of OEM parts for most brands.
Contact us when your commercial or industrial laundry equipment needs servicing.
Local Resources and Events for Waco, TX
Call Ed Brown Distributors
Call Ed Brown Distributors when you need to establish a laundromat, replace equipment at your existing coin-operated or on-premise laundry, or need maintenance for your laundromat's equipment. You can count on our consultants and fully staffed service department for high-quality service and sales of the best available products.